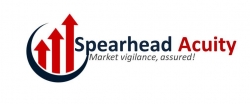 Houston, TX, November 22, 2015 --(
PR.com
)-- The analysis covers volumetric pumps or large volume pumps and syringe pumps that are the most commonly used devices in hospitals. The segment also includes patient controlled analgesia pumps that are used for delivering powerful opioids and pain medication in a controlled quantity. Other devices included in the analysis are wearable insulin pumps, patch pumps, disposable infusion pumps and implantable infusion pumps. The research also reports estimations of revenues and forecast for infusion devices by geography (North America, Europe, Asia-Pacific, Latin-America, Middle-East and Africa).
North America is the most mature market for infusion pumps with the steadiest growth expected in coming years. There is a major trend in replacement of existing legacy pumps with new smart pumps that are connected with electronic medical/health records for creating better fail-safes and reduce administration errors further. In coming years, as emerging countries and nations adopt infusion pumps on a higher scale, the economically progressive developed countries will have already adopted smart pumps on a large scale. Lack of wireless connectivity, internet and telecommunication infrastructure in emerging economies will regrettably assure that they remain several steps behind. That being said, the adoption in developed countries may yet take considerable amount of time due to the recently revealed risk of smart pumps being hacked. North America and Europe led a combined share of 65.6% in 2014 and will continue to account for a sizable portion by the end of the forecast period.
Please visit this url to read further: http://www.sa-brc.com/publish-global-infusion-pumps-accessories-market.php
A major driver for the insulin infusion pumps market is the rising adoption of insulin pumps across the world. With rising competition from domestic vendors and increasing miniaturization, the prices of conventional insulin pumps are expected to drop in coming years which will fuel their adoption in emerging nations such as India, China and Brazil. Middle-East and Africa also have a large diabetic population hence the disease prevalence is strong worldwide. In addition, the emergence of closed loop infusion pumps and insulin patch pumps will push existing devices into retirement. Insulin patch pumps may be extremely affordable as compared to existing pumps and drive the prices lower due to simple inexpensive nature of these devices. United States, Canada and Western Europe are largely tech-savvy and the insulin pumps will expect to ride the wearable device wave rising in these regions of the world.
Please visit this url to read further: http://www.sa-brc.com/publish-global-infusion-pumps-accessories-market.php
Clinics and Infusion centres or infusion pharmacies are the fastest growing services available for patients throughout North America and Western Europe. Driven by increased emphasis on cost-effectiveness and cost-containment along with the desire of patients to have professional medical care in or near their residence, the market for infusion pumps from nursing centers, infusion centers and pharmacies, geriatric care centers will continue to grow in coming years. One of the driving factors for this market is the large underserved outpatient infusion patients particularly in internal medicine, OB-GYN, renal and gastroenterology. Increasing connectivity and networking of medical devices has liberated hospitals and patients simultaneously. Most patients have wearable and ambulatory infusion devices that can be monitored remotely by nurses, patients themselves or through wireless connectivity. This has lead to a rising demand in infusion equipment rental services and homecare services. This is true particularly for elderly patients who wish the comfort of the home.