New Products Create New Business Opportunities at Granite Shield
New types of natural stones are being introduced to consumers with no regards on how to protect or maintain these types of stones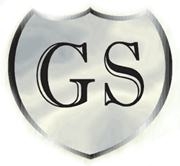 Canyon Lake, CA, April 19, 2016 --(
PR.com
)-- "New stones like quartzite are being introduced to the public as various different stones," says Craig Phillips, the inventor of Granite Shield Permanent Granite Sealing Process created in 2002. He goes on to say that he has seen quartzite listed as marble, travertine and granite and it's a little bit of all 3 types of stone.
Quartzite in its purest form is harder than granite but is quite porous and will stain easily, however what is being sold on the market is not pure quartzite, but is mixed with calcite, like marble and travertine and will also etch with acidic liquids. (Etching is a chemical process in which acidic liquids dissolve calcite in stone).
"Granite Shield has stepped up to the plate to protect and maintain quartzite with a new product designed specifically to seal and protect quartzite," says Craig. Premier Plus was developed by Granite Shield labs to stop the staining of quartzite and make it easier to maintain using its trademarked 4 step sealing process. "The problem is still the etching of calcite, so Granite Shield has an answer for that as well which has created a whole new market for new business opportunities."
Stone Restoration
Granite Shield is adding restoration and maintenance contracts for the clients as well as restoring the stone prior to sealing.
With equipment and polishes from Granite Shield Stone Restoration, restoring natural stone is no longer an art but an easy application using polishing pads, polishes and creams. This is a great opportunity to fix a nationwide problem for consumers and their natural stone.
Business Opportunity
"The Granite Shield licensing program has always had one drawback, ownership," says Craig, Granite Shield Stone Restoration will offer a limited partnership to all applicators and business who wish to join this Granite Shield opportunity. New business prospects who wish to become a Granite Shield Stone Restoration partners cost will be $30,000.00. Training in restoration and sealing techniques will be provided that includes continued training by experts and continued education in restoration will be available along with marketing tools and products. $5,000.00 of product credit will be provided and there are no terms available.
Prosperity
"Currently Granite Shield's Sealing Service licensing program many applicators make from $10,000.00 to $20,000.00 per month. Current Granite Shield applicators who offer restoration make from $15,000.00 to $40,000.00 per month," says Craig.
"As limited partner owners in your new businesses you can build your business as large as you want it then sell it or leave it to your family and children for Posterity and Prosperity."
Visit www.GraniteShield.com website and view a video demonstration of what Granite Shield can do vs. other sealers or pre-sealed granite and also natural stone, stainless steel, glass, shower doors and concrete.
For more information regarding Granite Shield Sealing Services and Granite Shield Stone Restoration, email Granite Shield info@GraniteShield.net or visit their website at www.GraniteShield.com Toll Free 877-477-3254. Granite Shield is a registered trademark.
Contact
Granite Shield
Debbie Phillips
877-477-3254
www.GraniteShield.com
To contact Debbie Phillips
Direct: 951-805-3701
Email: GraniteShield@gmail.com

Contact