Robert W. Mcintosh, Ph.D. Recognized as One of the Top 10 Men of the Year by Strathmore's Who's Who Worldwide Publication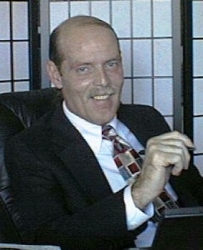 Pearl City, HI, May 12, 2016 --(
PR.com
)-- Robert W. McIntosh, Ph.D. of Pearl City, Hawaii has been recognized as one of the Top 10 Men of the Year for 2016 by Strathmore's Who's Who Worldwide for his outstanding contributions and achievements in the fields of research and development in basic neurosciences and governmental consulting in network engineering.
About Robert W. McIntosh, Ph.D.
Dr. McIntosh has over 30 years experience including 12 years in brain and behavior neurosciences and as a Special Scientific Consultant to the Reagan administration for three years as a Post-Doctoral Fellow in developmental neurobiology. He is the President and Principal Investor of RWM & Associates, Inc. which is a national research and development company that re-designs outdated animal modes of investigation in psychological and medical research, eliminating the use of pain when necessary with animal models and institutes an entirely novel investigative paradigm since 2000. He spent over eight years as a Senior Network Engineer and Administrator, with secret security clearance and has over 10 years of senior management experience in information systems design and implementation. Dr. McIntosh has more than 10 years of senior project management experience and 20 years of teaching experience specializing in the subjects of research design and statistics. Currently, he is seeking funding from the private sector to continue his work in the neurosciences. He has many years of experience in the physiological psychology field where he conducted research and was awarded numerous grants in the scientific arena.
Dr. McIntosh received the Outstanding Faculty Award for Graduate Programs in 2003, Distinguished Senior Faculty Award in 2002, Outstanding Faculty Award in Business in 1996, Outstanding Faculty Award in Information Systems and Technology in 1998 and 1999 from the University of Phoenix, Hawaii Campus. He also received the Excellence in Teaching Award from the University of Louisville from 1982 to 1984. He has published over five significant manuscripts in preparation and numerous white papers. Dr. McIntosh is affiliated with the Project Management Institute, Hawaii Chapter, the I.E.E.E. and was a Microsoft Certified Professional NT in 2000 and 2003.
In 2003, Dr. McIntosh served as Senior Network Engineer and Exchange Administrator for the Commander, Pacific Fleet, Makalapa Compound. His duties during this period entailed overseeing the maintenance and entry/check points on all user accounts, daily back-ups of servers, frequent restore/recovery procedures for data, building new server systems and trouble shooting user account problems. He has been a Senior Network Engineer/Exchange Administrator for Complete Network Solutions Corporation since 2006, where he is responsible for commercial contracts dealing with general networking problems/design and WIN 2000/2003 server builds. From 2003 to 2004, he was the Project Manager and Senior Network Engineer for Information Systems Support, Inc., Hawaii Division. His responsibilities included planning, implementation and migration of corporate offices, from a single workgroup, to a formal domain level of functionality, designing and creating all documentation and tracking. Since 2001, he has also served as the Campus Area Chair for the University of Phoenix, Hawaii Campus in the Programming Languages Department. He is an instructor for various courses in information systems and networking. He was also a Senior Project Management Consultant for The Hampton Group Inc., Denver, Colorado in 2001, where he was responsible for on-line real time consulting. Dr. McIntosh has held numerous faculty positions throughout the years with the University of Louisville, Indiana University, S.E. Campus, University of Phoenix, Chaminade University and Texas Tech School of Medicine.
Dr. McIntosh has been awarded six grants throughout his career since 1981. He has remained a teacher throughout his professional career and currently facilitates courses for the University of Phoenix, Hawaii, in applied quantitative methods of business, healthcare and education and a variety of coursework in information systems/technology and the Microsoft Systems Engineering Program (MCSE). He has governmental security clearance and works on numerous projects with the Department of Defense as a consultant. Dr. McIntosh is an accomplished professor, having taught all levels of graduate and undergraduate courses in management information systems, information systems and technology, software configuration management, principles of software engineering, programming concepts, structured analysis and system specifications, statistics and all levels of research. Dr. McIntosh has made a practice of forcing himself to climb a new learning curve at least once every five years. His wide diversity of professional expertise and experience has set him apart from the rest of his peers, resulting in a reservoir of diverse knowledge.
Born on June 11, 1951, Dr. McIntosh obtained a B.A. in Psychology from Providence College in Providence, Rhode Island in 1974. He obtained a M.A. in Experimental Psychology in 1984 and a Ph.D. in Physiological Psychology in 1986, both from the University of Louisville. In his spare time he enjoys shooting pool, running with his dogs on the beach, photography and Hawaii's mountains and beaches.
About Strathmore's Who's Who Worldwide
Strathmore's Who's Who Worldwide highlights the professional lives of individuals from every significant field or industry including business, medicine, law, education, art, government and entertainment. Strathmore's Who's Who Worldwide is both an online and hard cover publication where we provide our members' current and pertinent business information. It is also a biographical information source for thousands of researchers, journalists, librarians and executive search firms throughout the world. Our goal is to ensure that our members receive all of the networking, exposure and recognition capabilities to potentially increase their business.
Contact
Strathmore Worldwide
Susan Perrault
516-677-9696
www.strathmoreworldwide.com
Syndi Reibman

Contact