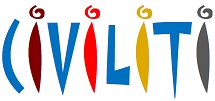 Orlando, FL, November 02, 2016 --(
PR.com
)-- With a uniquely new "self-sustainable" business model, Civiliti launches its Indiegogo Campaign today utilizing EcoArt to support environmental sustainability and human rights non-profits directly. African masks and sculptures, photography, painting, music and other original artisan works will be made available through the Civiliti Catalog and 50% of the purchase goes to the Artisan and 25% goes to the non-profit "the purchaser chooses." The Campaign is to build the Civiliti Catalog and every contributor receives Perks – EcoArt rewards. Check out the Campaign:
igg.me/at/civiliti
EcoArtists are "Civiliti Champions." At civiliti.org one can see many examples of the various EcoArt original works that are available from the Champions and also visit what will be the actual Civiliti Catalog and the Knowledge Centers, where Civiliti is building significant learning opportunities in Environmental Sustainability and Human Rights. EcoArt is significantly tied to the environmental and rights learning in an interactive manner for the Civiliti.org visitor.
Donors to the campaign receive incredible EcoArt rewards for 10 levels of giving, from as little as $5 to $5,000. EcoArt ranges from Naked Nature environmental photography of Ilya Raskin to music from the likes of internationally reknown Ze Luis, from African masks to sculptures and more. Watch the Civiliti 101 Brief, https://youtu.be/dhEBiz6yGIO and listen to what the Champions are saying about Civiliti.org.
About Civiliti.org:
Civliti Corp. is a Florida, USA non-profit corporation. "See things differently ... People equally." Civiliti is totally devoted to supporting EcoArt, and through EcoArt, the environment and human rights. Please visit Civiliti.org.