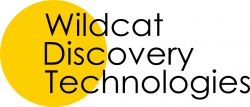 San Diego, CA, March 06, 2017 --(
PR.com
)-- Wildcat Discovery Technologies, a technology company using high throughput methods to develop improved battery materials, is pleased to announce it has received three patents from the U.S. Patent and Trademark Office related to the discovery of its SuperTemp™ electrolyte formulations.
SuperTemp™ was developed for NCM 523-based cells with either graphite or LTO anodes, and improves performance at both low and high temperatures. SuperTemp™ enabled a reduction in cell area specific impedance (ASI) of 40% at -25oC and a 30% reduction in impedance growth during 60oC high temperature storage tests. Large improvements over such a broad temperature range are what make the SuperTemp™ solutions unique.
Mark Gresser, Wildcat's CEO, commented, "The SuperTemp™ electrolyte discoveries address an important issue for lithium ion batteries, improved performance at the extreme edges of an automobile's operating temperature. And while the SuperTemp™ electrolytes were designed for use with NCM, recent testing has shown great promise with other cell chemistries."
Wildcat is interested in licensing SuperTemp™ and/or collaborating with industry partners to further optimize these electrolyte solutions. Additional technical details are available in a white paper on Wildcat's website at:
www.wildcatdiscovery.com/whitepapers
.
For more information about Wildcat's SuperTemp™ electrolytes, sampling, or joint development agreement opportunities, please contact:
Jon Jacobs
Wildcat Discovery Technologies
VP, Business Development
(858) 550-1980 x114
jjacobs@wildcatdiscovery.com
About Wildcat Discovery Technologies
Wildcat Discovery Technologies accelerates the discovery of new materials for energy applications, with a focus on the development of advanced materials for rechargeable and primary batteries. Wildcat's experienced team of scientists uses proprietary high throughput tools to rapidly develop and optimize breakthrough materials, with corporate partners throughout the global battery and materials supply chains. Wildcat has also been named one of the "50 Most Innovative Companies" by Technology Review magazine. Please visit www.wildcatdiscovery.com for more details about Wildcat and its battery work.