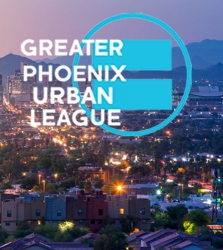 Phoenix, AZ, April 04, 2017 --(
PR.com
)-- On May 12th, 2017 at the Westin Kierland Resort and Spa, the 53rd Annual Whitney M. Young Jr Awards Dinner will showcase two amazing forces of change in our community. This annual event recognizes individuals and corporations who have exhibited genuine concern for the community in promoting and celebrating diversity, racial harmony, as well as social and economic equality. The award is giving to those whose everyday actions exemplify the principles for which Whitney M. Young, Jr. stood.
This year's honorees are two incredibly empowering forces of change. The individual award will be presented to founder of the Checkered Flag Run and CEO of AP & Associates, Alan "AP" Powell, for his tireless generosity over the last decade giving away more than 25,000 backpacks to children in Phoenix. The corporate award will be presented to Grand Canyon University, a private, Christian school selected because of their on-going efforts to revitalize economically disadvantaged neighborhoods in and around Phoenix.
"Every year it is my honor to showcase a small number of individuals in our community that are truly making a difference. Mr. Powell and Grand Canyon University are two exceptional examples of positive generosity for social change and we are grateful to have them," said George Dean, president and CEO of the Greater Phoenix Urban League.
Named after Whitney M. Young, Jr., an incredibly influential, but lesser known force of change during the Civil Rights Movement. He underscores the power and impact of those that are committed to bringing about change by influencing the economic and business foundations of our society.
Information on ticket pricing can be found on the Greater Phoenix Urban League's website:
www.gphxul.org/events/
When: Friday May 12, 2017 cocktails and networking start at 6:00PM, dinner at 7:30PM
Where: Westin Kierland Resort & Spa, Trailblazer Ballroom, 6902 E Greenway Parkway, Scottsdale, Arizona 85254