Wildcat Discovery Technologies Raises $8M in Series B Funding Round
Fundraising round includes two new multinational strategic partners.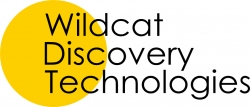 San Diego, CA, April 13, 2017 --(
PR.com
)-- Wildcat Discovery Technologies, Inc., a technology company using high throughput methods to develop improved battery materials, is pleased to announce that it successfully raised $8 million (USD) in a Series B funding round. The round was led by a large multinational strategic partner within the automotive supply industry, and also included participation by a second large multinational conglomerate with businesses in the electronic and consumer products markets. Existing investors expanded the round and contributed 25% of the overall financing.
Wildcat will use the funds to further develop its capabilities to accelerate the discovery of new materials for batteries. Part of the planned development includes relocation to a larger facility, upgrading and expanding discovery capacity for its high throughput processes, and the addition of large format cell preparation and testing for validation of discoveries made using Wildcat's high throughput platform.
"We are pleased to have two new large multinational companies on board as strategic investors in Wildcat," said Mark Gresser, CEO of Wildcat. "This is a clear sign of confidence in our company's strategy and the value of our unique approach."
"This new investment will enable Wildcat to further enhance its world-class research capabilities across a broader range of new battery materials and allow them to deliver breakthroughs to its partners," said Faysal Sohail, Wildcat's Board Chairman. The multinational strategic partners join a distinguished list of existing financial partners including: 5AM Ventures, Presidio Partners, Virgin Green Fund, Infield Capital and Vision Ridge Partners.
About Wildcat Discovery Technologies
Wildcat Discovery Technologies accelerates the discovery of new materials for energy applications, with a focus on the development of advanced materials for rechargeable and primary batteries. Wildcat's experienced team of scientists uses proprietary high throughput tools to rapidly develop and optimize breakthrough materials, with corporate partners throughout the global battery and materials supply chains. Wildcat has also been named one of the "50 Most Innovative Companies" by Technology Review magazine. Please visit
www.wildcatdiscovery.com
for more details about Wildcat and its battery work.
Contact
Wildcat Discovery Technologies
Jon Jacobs
(858) 550-1980
www.wildcatdiscovery.com

Contact