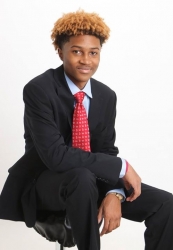 Atlanta, GA, April 24, 2017 --(
PR.com
)-- Xavier A. Baruti inspires his 9 employees to meet people where they live...at home. Baruti heads up the Atlanta, Georgia based Get Well Mobile STD Screening LLC to slow the increasing rate of STDs in the city. Baruti reports wanting to make STD testing quick, affordable and convenient for the 5.6 million residents of Atlanta.
Get Well Mobile STD Screening is quite popular. More than a year ago when Baruti launched the company, he only serviced Northwest Georgia. However, intense customer demand caused the company to expand to all of metro Atlanta. Baruti just opened a walk-in STD Clinic in Houston, Texas and will have mobile coverage for the entire city by June 1, 2017.
Existing primary care and urgent care clinics wishing to establish Get Well Mobile STD Screening in their cities can e-mail the Managing Director, Ms. Angela Boyd at contact_us@getwellga.org. Ms. Boyd may also be reached at (770) 741-0060.