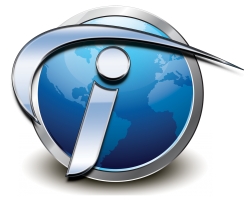 Austin, TX, January 24, 2018 --(
PR.com
)-- touchinternational.com/namm2018anaheim - Shaun Detmer, Director of Marketing at Touch International, will be joining the A3E Advanced Audio + Applications Exchange as a panelist during NAMM 2018 in Anaheim, California. The topic of the segment will be Advancements in Touchscreen Technology for Music Production and will focus on how product designers and manufacturers of music production equipment can integrate touch screen technology when developing their future products.
The use of touch screens has become second nature in business and communication, and is also rapidly becoming the main interface for the next generation of creative minds. With multi-touch technology becoming cheaper and more capable each year, now is the time for companies to begin innovating their cutting-edge products with the latest touch screen technology.
Shaun will be sharing the stage with a list of notable co-panelists in the music world. Jordan Rudess is the legendary keyboardist of progressive metal band, Dream Theater, and is the founder of Wizdom Music, which pushes the boundaries of technology to create expressive and exciting tools for making music. Steven Slate owns Slate Digital which produces world-class analog-modeling plugins, microphones, and interfaces, as well as Slate Media Technology, producing one of a kind professional multi-touch production consoles. Spencer Salazar is Special Faculty at the California Institute of the Arts and conducts research on computer based music expression, composition, and experience. The moderator will be Paul White, the Editor in Chief of Sound on Sound Magazine which has produced continually-expanding archives of highly informative articles that chart the impact of technology on the music production and recording processes out of the UK since it was launched in 1985.
As touch technology becomes increasingly adopted in the music industry, it will be important for companies to know what the options are, how to avoid development pitfalls, maximize performance, and ultimately produce competitive products. For companies developing a new product from the ground up, or continuing the evolution of an existing product line, this unique event presents a great opportunity to gain valuable insider perspective that can make a difference. For more information or to attend visit: http://www.a3exchange.com/anaheim_2018.html.
About A3E Advanced Audio + Applications Exchange
A3E, the Advanced Audio + Applications Exchange, is a leading industry resource dedicated to the future of advanced audio applications and new music technologies. A3E uniquely targets the audiences of developers and programmers of music and audio technologies, audio professionals and musicians, and manufacturers of next-generation music and audio technologies. Through its portal and industry events, A3E blends these three audiences into one complete ecosystem to help shape the future of the audio industry. For more information or to attend visit: http://www.a3exchange.com/anaheim_2018.html
About Shaun Detmer
Shaun Detmer is the Director of Marketing at Touch International, a touch screen manufacturer headquartered in Austin, Texas. He has extensive experience in touch screen and display manufacturing across a wide variety of markets including military, medical, aerospace, automotive, industrial, and more. He helps companies develop next generation products through a combination of the latest technology, materials, and manufacturing processes. You can reach out to Shaun via LinkedIn at https://www.linkedin.com/in/shaundetmer.
About Touch International
Touch International, headquartered in Austin, Texas, was founded in 2002 by Michael Woolstrum and long-time touch screen veteran, Gary Barrett, the company's CTO. TI has become a world leader in professional grade touch screen display manufacturing. The company operates its corporate headquarters and R&D center in Austin, Texas, and its high volume vertically integrated production facility in Shenzhen, China. For more information on the company and its capabilities, visit http://www.touchinternational.com.
About NAMM
The National Association of Music Merchants (NAMM), established in 1901, is the not-for-profit association that strengthens the $17 billion global music, sound and event technology products industry. They serve as the crossroads for professionals wanting to seek out the newest innovations in music, recording technology, sound, stage and lighting products. The NAMM Show is the definitive platform for the music, sound and event technology communities to unite with the mission of strengthening the music products industry and promoting the pleasures and benefits of making music. Held in Anaheim every January, The NAMM Show offers the latest products from more than 7,000 brands, cutting edge industry education across hundreds of sessions, as well as special events, concerts and experiences where "only at NAMM" moments take place. For more information on the show, or to attend visit: https://www.namm.org/thenammshow/2018. For more information on the NAMM Foundation, visit: https://www.namm.org/.