Anti-Gravity Technology Startup, KGE Looks at "Extreme" Hot Air Balloons
Hydrogen light pump-jets in nanotube graphene sponges and composite films proposed as first step in anti-gravity propulsion technology.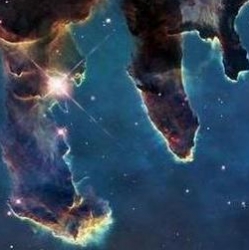 Pittsburgh, PA, May 15, 2018 --(
PR.com
)-- "It's time to start thinking seriously about moving beyond rockets," said Bryan Kelly, KGE founder, attorney and engineer. "The idea is called 'gravity transparency,' but most people would say it's 'anti-gravity,' like we've all seen in the movies."
As a child, Kelly noticed helium balloons would "roll up the wall" when the sun came up and sink again at night. As an engineer, he learned how hydrogen energy levels rise and fall with light and heat. "For decades I'd dream about that hydrogen energy level test in school and wonder about that first rolling balloon."
After an insight came while watching a runaway balloon near a playground in Georgia, he decided to start researching. Kelly came to believe that the "hot air balloon effect" from radiation pressure, light passing through mass, should be taken to an extreme level with optomechanical nanomaterials which pump light through matter as efficiently as possible. "This will diminish the effect of gravity on mass, causing a sort of 'gravity transparency' like visible light passing through glass," he says. "It can also be described as continuous radiation pressure propulsion."
Lighter-than-air carbon nanotubes, graphene films and sponges are known for their hydrogen storage capabilities. Also, carbon's optical, mechanical, thermal and electrical properties offer numerous methods for stimulating hydrogen to pump light. This combination allows the possibility of a material that can pump light for thrust, achieving unprecedented gravity transparency. In space, continuously pumping light will have a cumulative effect on velocity unmatched by current and planned technologies.
The European Space Agency's (ESA) new air-breathing electric thruster represents a slight move in this direction.
"Large numbers of little things, doing little things quickly and repeatedly, add up to very big things," says Kelly, quoting his
anti-gravity technology startup
webpage.
Right now, he is looking for interest from collaborators and investors, "imaginative tin foil hats to bored billionaires and lethargic government agencies, anyone with the curiosity and fortitude to meet the challenge."
"It's time to take the first clumsy steps toward the inevitable," Kelly said. "We're ready."
About KGE
KGE
is a Pittsburgh-area energy startup focused on nature-based solutions.
Contact
KGE
Bryan Kelly
(678) 516-4579
www.suretyinsider.com/kge.html
https://twitter.com/BryanKeIIy

Contact