The PLATO Society of Los Angeles Colloquium – Secrets, Scandal and Shame: Sexual Abuse in the Catholic Church – September 20, 2018. Open to the Public. Free Parking.
The PLATO Society of Los Angeles, a Domestic Nonprofit Organization, with 501(c)(3) status is excited to announce its September 2018 Colloquium: Secrets, Scandal and Shame: Sexual Abuse in the Catholic Church presented by Dr. Kathleen McChesney, Author and former Executive Assistant Director of the FBI; September 20, 2018; Skirball Cultural Center; Address: 2701 N Sepulveda Blvd, Los Angeles, CA 90049; 12:45 Coffee and Cookies, 1:30-3:00 Program.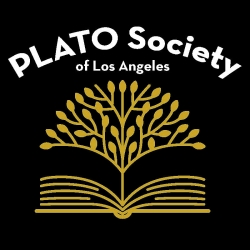 Los Angeles, CA, September 11, 2018 --(
PR.com
)-- Dr. McChesney served in many leadership positions in the FBI, heading its field offices in Chicago and Portland before being appointed to the Bureau's third highest position. In response to the crisis of sexual abuse in the Catholic Church, Dr. McChesney was selected by the Catholic Bishops' Conference to establish a national office for child protection. She developed a national compliance mechanism to ensure that all Catholic dioceses complied with civil laws and internal policies relative to the prevention, reporting and response to the sexual abuse of minors. Dr. McChesney is the co-author/co-editor of two books: "Sexual Abuse in the Catholic Church: A Decade of Crisis" (2012); and "Pick Up Your Own Brass: Leadership the FBI Way" (2010).
The PLATO Society
Lifelong Learning Center - Where Learning Never Ends.
At PLATO, the emphasis is on the enjoyment of learning, in a supportive environment where peers lead weekly study-discussion groups in which everyone participates. More than 70 different seven to fourteen-week courses are offered every twelve months. The topics change three times a year and are selected by the over 400 active members.
Whether it's opera, forensic science, the American Revolution, hominids, great jury trials, films of noted directors like David Lean, literature, art, baseball or any provocative topic members choose to study, discussions are in depth. PLATO members come from a variety of backgrounds, but all share a love of learning.
PLATO encourages people to arrange for a visit its office in Westwood to sample the "PLATO experience." For more information, please go to its website or call the office Monday through Friday and talk with members at the Welcome desk. You can also learn about the many social opportunities at PLATO, where members come together to share common interests both on and off site.
The PLATO Society of Los Angeles
Phone: 310-443-7676
Email: office@ThePlatoSociety.org
Website: www.ThePlatoSociety.org
Facebook: https://www.facebook.com/ThePlatoSociety
Contact
The PLATO Society of Los Angeles
Rudy Sabaratnam
310-770-1104
www.ThePlatoSociety.org

Contact