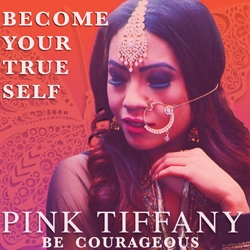 Los Angeles, CA, September 21, 2018 --(
PR.com
)-- Nepal, the first country in the world where the national government has attempted to count its people by three genders, is increasingly highlighted as a leader in transgender rights. Though a legal recognition of a third gender is a massive political victory, in a culture that often values the gender of a child very differently, transforming from son to daughter is fraught with obstacles.
The award winning documentary production company "Shakti Pictures" helmed by Miranda Morton Yap and Sophie Dia Pegrum premiered their documentary film "Pink Tiffany" in Nepal in December 2017. This year they are excited to share the award winning documentary in California, featuring a remarkable woman challenging tradition and chronicling her life navigating the ups and downs of custom and family.
Meghna Lama, the transgender daughter at the center of this story is a charismatic torch-bearer, demanding a fresh look at old ways by sharing her story with an honest examination of her family, her struggles, her entrepreneurship and her climb to become a successful business woman. Working as a model, and building a successful business, she has become an advocate and an activist for the LGBTI community. She credits Nepal's Blue Diamond Society for helping her understand her gender identity and supporting her through her transformation. Bravely embracing her metamorphosis from son to daughter, her dauntless attitude and spirited laugh become a powerful reminder of not only what it is to be transgender in Nepal, but ultimately, what it is to be human.
Shot and directed by Sophie Dia Pegrum, the 45 minute documentary, "Pink Tiffany" drops the audience into Meghna's world with an intimate window into Nepali culture. The film is framed by an unapologetically frank interview with her mother and a journey through Meghna's day-to-day experiences. Shot verite, with a pulsating score, the film has a defiant heartbeat and colorful aesthetic and has been described as a "grungy bon-bon." Through the course of filming Meghna successfully opened her second restaurant "Pink Tiffany" in Thamel, the first of its kind in the bustling tourist heart of Kathmandu and an unprecedented success.
While Nepal may be a beacon of progress recognizing an "other" gender legally and constitutionally, this heartfelt film is a breaking of the silence on the day to day struggle to gain not only social legitimacy but also family acceptance, perhaps the largest hurdle for all of our personal journeys and dreams.
Screening date and time: Thursday, October 11th, 2-4pm Block
LA Femme International Film Festival
Regal Cinemas LA Live 14 - Venue 2
1000 W Olympic Blvd.
Los Angeles, CA 90015
Running time - 45 minutes
For further info, images or private online screener contact:
Miranda Morton Yap
mirandamortonyap@gmail.com
Sophie Dia Pegrum
+1 323-356-4472
sophie.pegrum@gmail.com