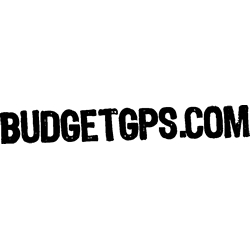 Chattanooga, TN, March 18, 2008 --(
PR.com
)-- BudgetGPS announced today that it has released version 2.0 of its primary operating system as well as a new, more aggressive pricing structure designed to allow smaller fleets access to truck mounted GPS services. The new version of BudgetGPS continues to use Google Maps® and now includes additional navigation and reporting options. The latest version of the BudgetGPS offering is a truck mounted solution utilizing the Sprint Nextel i355 handset technology from Motorola. The secure, truck-mounted apparatus is dedicated to GPS, eliminating the confusion of traditional handset based software and offers additional installation flexibility. Low cost of ownership and near zero maintenance round out the offering for what the company bills as the black box GPS sweet spot.
Because of the low price point, this offering is within reach of fleets of all sizes. BudgetGPS is a winner in the vehicle tracking market because the entry costs are low, there are options which eliminate monthly billing and there are no contracts to use the system.
"A GPS solution with a low cost to entry and a low monthly cost is critical to small service based companies as well as to large fleets. With the new price point offerings from BudgetGPS we have created a model that allows dispatch and logistics managers to add value to their companies when purchasing technology. In 2007 we moved quickly to place BudgetGPS in a strong position in the towing and recovery industry. Moving outside of that industry has been on our drawing board all along. This quarter we decided it was time to open our doors to those who have been waiting," said Jeff Pesnell, Vice President of BudgetGPS parent company, towXchange, Inc.
BudgetGPS is designed to be intuitive both in setup and daily use. Customers simply login to the BudgetGPS website and access their own instance of BudgetGPS to track their fleets, run reports, review history and more. System security manages user roles and access to certain features. The system offers HTML reports as well as export options for utilizing the data within other applications. The mapping system is Google Maps based and easy to use.
"With BudgetGPS, small companies can afford to implement a GPS solution and all of the tracking data is available to the owner or manager from the internet. We have installed over 500 of these devices during our initial launch period and we have customers in testing now to implement unit counts in multiples of our current levels," stated Jeffrey Godwin, Vice President of BudgetGPS parent company towXchange, Inc. "This is not a complex fleet management system and does not handle hours of service, IFTA reporting or two-way communication with drivers. This system was designed with a goal of real time dispatch tracking capability and the ability to integrate to the management systems already in place within our potential client base. BudgetGPS can certainly review history, run speed and stops reports and can monitor vehicle location but it was not designed to monitor RPMs or the number of times a driver opens a door. This system was designed to accomplish the task of determining truck location at a reasonable price point and it has overachieved on that goal."
The key benefits of BudgetGPS include:
Low entry and on-going costs.
Availability of pre-pay plans.
Internet based monitoring allowing visual access to a customer's fleet locations from any Internet connection.
Timely, detailed reports.
Breadcrumb trail reporting.
Consistent, easy to learn user interface.
Easy setup for new trucks, reassignments, naming changes and more.
Automatic ninety second location updates including speed, direction, location and more.
User definable speeding and stop length thresholds for exception reporting.
On screen reporting in HTML format as well as Microsoft Excel® export capability built into the system.
No additional mapping software to buy to use the system.
See
www.budgetgps.com
for further details. More announcements are expected soon.
About BudgetGPS
BudgetGPS is a division of towXchange, Inc. and is a leading provider of vehicle tracking solutions to the towing and recovery industry. In February 2008, BudgetGPS expanded its operations to include offerings to all industries needing tracking services. The BudgetGPS application currently provides quality vehicle tracking solutions to companies of all sizes at very aggressive price points. BudgetGPS solutions are currently serving over 500 customers across the United States and extensive growth is planned for the system. To learn more about BudgetGPS, visit
www.budgetgps.com
.
###