Origin Wireless Delivers Unique Well-Being Monitoring Solution for Elderly Care, Free from Any Wearables or Cameras
Origin's TRM combines wireless and AI to accurately measure the elderly's in-house movements, daily activities, and sleep patterns while maintaining privacy and freedom of movement.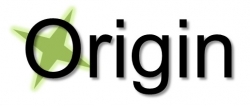 Greenbelt, MD, January 02, 2019 --(
PR.com
)-- Origin Wireless™ Inc. (Origin™ in short) today announced its unique wearable-free elderly care well-being monitoring solution based on Origin's patented Time Reversal Machine™ (TRM in short), the Qualcomm® Mesh Networking platform, and ASUS® new Lyra Care product. The solution will be demonstrated at CES 2019 in Origin's private suite.
With an ever-growing aging population worldwide, Origin's unique solution provides caregivers a convenient way to gauge the elderly's well-being by monitoring the patient's motion, breathing, daily activities, sleeping patterns, and sleep quality. With a goal of innovating Smart Radios for Smart Life™, Origin's award-winning TRM algorithm analyzes the multipath-rich Wi-Fi signals surrounding the elderly's environment and applies wirelessAI™ to remotely detect and localize both their breathing and motion, achieving well-being monitoring without the aid of wearables and cameras. The solution is undergoing live field trials in Taipei city, sponsored by the Taipei city government, where multiple elderly care facilities are being monitored 24 hours a day for a total of eleven days.
"With Origin's TRM integrated seamlessly with products built on the Qualcomm Mesh Networking platform such as the ASUS Lyra Care, our TRM wirelessAI SW engines transform the wireless multipaths into virtual sensors to remotely monitor the well-being of the elderly without intruding into their daily life while honoring their privacy," said Dr. Ray Liu, CEO of Origin Wireless. "The era of Smart Radios for Smart Life has arrived."
"Qualcomm Technologies' inventions helped lead the global mesh networking revolution, delivering stable, high performing networks to millions of homes," said Gopi Sirineni, vice president, product management, Qualcomm Technologies, Inc. "We're exciting to work with companies like Origin and ASUS whose innovations significantly expand the value of these systems while solving real-world challenges."
"ASUS is glad to work with Origin and Qualcomm Technologies, Inc. to bring artificial intelligence to our Lyra Care series of smart products to serve our consumers," said Tenlong Deng, General Manager of ASUS Networking and Wireless Devices Business Unit. "The TRM-enabled device is our first Lyra Care product for elderly care, providing daily reports of motion and breathing, historical logs, and a basket of analytics associated with sleep quality, day time activities, event detection and timing."
About Origin Wireless
Origin Wireless is leading the world in RF sensing. Protected by over 80 patents, its award-winning TRM technology applies artificial intelligence to analyze wireless signals to enable locationing with centimeter accuracy, tracking, navigation, security, presence detection, fall-down detection, in addition to motion detection and breathing monitoring, in smart home, building, enterprise and factory applications with high performance, low cost, and ease of use.
ASUS is a registered trademark of Asustek Computer, Inc. in the United States and/or other countries.
Qualcomm is a trademark of Qualcomm Incorporated, registered in the United States and other countries. Qualcomm Mesh Networking platform is a product of Qualcomm Technologies, Inc. and/or its subsidiaries.
For more information, visit http://www.originwireless.net/, or contact Walter Lau, at walter.lau@originwireless.net.
Contact
Origin Wireless
Walter Lau
+1-408-987-5881
www.originwireless.net

Contact