Zanthion Signs $2.1 Million Dollar Reseller Agreement with IOE Group SA de CV of Mexico to Provide SMART Homecare Systems
Zanthion, an AI digital healthcare company providing platform services for home care agencies and the IOE Group of Mexico, a distributer and provider of home care services throughout Mexico, have signed a $2.1 million dollar contract through July 2020. Zanthion will provide bundled SMART Homecare Systems with active and passive monitoring for automatic fall detection, activity monitoring, bed exits without returns, wandering, and help call notification.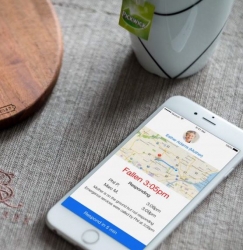 San Francisco, CA, January 24, 2019 --(
PR.com
)-- Zanthion has developed a Home Care Service Platform with a range of devices, from environmental sensors to wearables, that provide real-time data about a senior's whereabouts and vital signs which can be used to determine if a real emergency is present. Agency responders use the Zanthion SMART Client to respond to detected falls or signals for help (sent through a senior's wearable sensor). Environmental sensors also predict any needed interventions, such as a fall from bed, and in shower fall, or a window left open that's letting in cold air. Home care agencies improve their operational efficiencies and lower costs by providing just in time services to their wards while tracking every aspect of their delivery and quality of services.
Contact
Zanthion, Inc.
Philip Regenie
(415) 967-2449
www.zanthion.com

Contact