Medical Imaging Industry Contributes $10 Billion Annually to Pennsylvania Economy
Economic Report Shows Strong Job Creation Numbers in State from Medical Imaging Industry During Medical Device Tax Suspension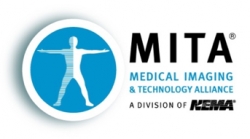 Washington, DC, June 12, 2019 --(
PR.com
)-- The Medical Imaging & Technology Alliance (MITA) today released a new economic report showing the medical imaging industry's growing contribution to the Pennsylvania economy, supporting more than 36,000 jobs, directly and indirectly, a significant increase of over 11,700 new jobs since data was last collected in 2015.
"Pennsylvania elected officials have been leading the way on efforts to suspend the medical device tax, and this report demonstrates why – the medical imaging sector has a profound impact on the Pennsylvania economy," said Dennis Durmis, Chair of MITA Board of Directors. "Medical imaging employs thousands of Pennsylvanians and these annual full-time salaries average nearly $100,000, a significant contribution to the tax base and economic engine in towns and cities across the commonwealth. This report underscores why permanently repealing the medical device tax, once and for all, is crucial for Pennsylvania's continued economic growth."
The report, compiled by John Dunham & Associates, concluded that the medical imaging sector supports an estimated 36,228 jobs both directly and indirectly – a significant increase of about 11,746 positions since data was last reported in June of 2015.
"Medical imaging is an important part of our healthcare economy," said Christopher Molineaux, CEO of Life Sciences Pennsylvania. "We're seeing cities such as Malvern growing and becoming diversified economic hubs for healthcare technology. Research and development in medical imaging means increased access to innovative technologies for patients across the country and around the world. Congress must repeal the medical device tax so that this growth and R&D investment can continue."
Eleven new medical technology companies have begun operations in Pennsylvania since the last study, bringing the total to 45 major medical operations throughout the state that earn $2.78 billion in total wages and benefits for employees each year. Almost $10 billion in economic activity can be attributed to direct production and other commercial linkages, or about 1.3 percent of Pennsylvania's annual total state production.
The full report, "The Economic Impact of the Medical Imaging Technology Industry in Pennsylvania," is available
here
.
The Medical Imaging & Technology Alliance (MITA), a division of NEMA, is the collective voice of medical imaging equipment manufacturers, innovators, and product developers. It represents companies whose sales comprise more than 90 percent of the global market for advanced medical imaging technology. For more information, visit www.medicalimaging.org. Follow MITA on Twitter @MITAToday.­­­­­
Contact
Medical Imaging and Technology Alliance
Tracy Cullen
703.841.3282
https://www.medicalimaging.org/

Contact