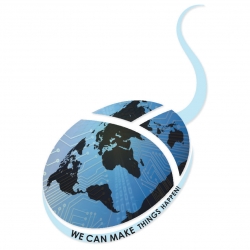 Los Altos, CA, May 14, 2008 --(
PR.com
)-- Program has been announced for upcoming International Software Development Outsourcing Conference to take place on Tuesday, May 20 in Mountain View, Ca. This event will focus on all aspects of IT/Software development outsourcing and offshoring: for entrepreneurs, technology and non-technology companies.
Esther Dyson has generously donated 2 hours of her time for a lunch with one lucky participant of the event who wins eBay auction to benefit Global Learning Foundation's Global Orphanage Network program. The interest is quite high with auction price rising to $255 within just two days.
This conference grew up as an extension of highly successful on-line and face-to-face discussion groups and meetups for IT/Software Development Executives interested in offshoring/outsourcing: LinkedIn, Facebook, Plaxo, Meetup that formed the largest community of professionals across 50+ countries.
The conference will feature top industry experts with 3 panels running sequentially: "Is Outsourcing right for StartUps?", "How to choose outsourcing partner" and "How to make outsourcing work."
The "Is Outsourcing Right for StartUps" panel will focus on such critical items as IP protection, Agile methodology, team structure and will highlight VCs view on outsourcing in addition to the startups executives overview of their outsourcing experiences.
"How to choose outsourcing partner" panel will give some insights on outsourcing strategies: single sourcing vs multi sourcing, location, outsourcing vs offshoring, combination of in-house, captive and outsourcing development teams.
And the last panel "How to make outsourcing work" will focus on multiple angles of outsourcing/offshoring relationship management: from cultural to technical project management, communications to documentation and testing.
During cocktail hour two lucky conference attendees will win XO laptops provided by One Laptop Per Child organization. Steve Mezak – the author of Software Without the Borders book donated 2 autographed copies to be raffled off at the event and each conference attendee will get e-version of the book.
Event will conclude with international foods and wine served during the dinner.
"This year's program is absolutely fascinating," said Tatyana Kanzaveli, event producer. "With a strong focus on customers and exceptional panels of experts, this year's conference should help organizations small and large to better understand how they can use global workforce in a most efficient and productive manner, the benefits they should expect from going global with their software development."
The International Software Development Outsourcing Conference is sponsored and supported by NearSoft, Macadamian, Persistent, One Laptop Per Child, SVASE, Churchill Club, Ambar, Accelerance, women 2.0 and Global Learning Foundation. Additional sponsorship opportunities are still available. For more information, please visit http://www.intlsdoc.com .
###