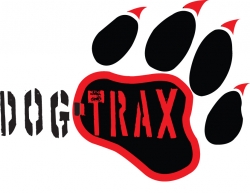 Ottawa, Canada, July 30, 2008 --(
PR.com
)-- With more than 4.7 million dog bites, 800,000 medical claims, and 32 fatalities occurring annually and the Centers for Disease Control deeming dog bites a "silent epidemic," Tamara Follett, author of the e-book Dogs of Fury: The Solution to Vicious Dogs and the 7-Step Dangerous Dog Risk Mitigation Protocol, has just launched www.PreventDogBites.com and
www.PreventDogBites.ca
. In addition to the free downloadable Dogs of Fury e-book, the website will provide provincial, state, and municipal governments with access to the Dog-Trax Dangerous Dog Early Detection System, a database that tracks problem dogs throughout North America. Similar to Crime-Stoppers for humans, Dog-Trax is also an early-detection/early-intervention mechanism. Featuring trending analyses based on over 35 different risk factors, Dog-Trax is able to recognize those dogs that are at high risk of biting and alert authorities so preventative measures can be taken before serious injuries occur. With more than 74 million dogs in the U.S. and 4 million in Canada, dog attacks increase by as much as 75% during summer months when more people and dogs are outdoors.
Tapped by the American Bar Association Dangerous Dog Subcommittee and the ASPCA to create a quantifiable canine threat assessment methodology in 2007, Tamara Follett is an internationally recognized thought leader and subject matter expert in dangerous dog risk mitigation. "Since 2004," said Follett, "research for the Dog-Trax Dog Bite Prevention Project included interviews with hundreds of victims, witnesses, dog owners, breeders, animal welfare organizations, dangerous dog specialists, canine behaviourists, researchers, veterinarians, postal workers, and Animal Control professionals." The result was the Dogs of Fury e-book detailing the 7-Step Dangerous Dog Risk Mitigation Protocol, which a formal risk assessment (utilizing Failure Mode Effects Analysis methodology) indicated can achieve up to a 90% reduction in dog-human attacks when fully implemented.
To date, the dog bite problem has been addressed by authorities through passing a patchwork of breed bans and dangerous dog legislation targeting certain breeds such as "Pit Bulls", a general term which covers numerous breeds and crosses. Yet multiple studies have shown that there are between 25 – 35 breeds involved in Dog Bite-Related Fatalities, including such family favourites as Labs and Golden Retrievers and such tiny breeds as Yorkshire Terriers and Pomeranians. "Our extensive research confirmed that the emphasis should be on what is holding the leash, instead of what is at the end of the leash.," continued Follett. "Negligence and irresponsibility are the twin roots of the dog bite epidemic, and they are unhindered by breed bans. What is needed is a way to identify irresponsible owners who are in possession of 'high-risk' dogs, before their dog attacks, so preventative measures can be taken. This is why the Dog-Trax Dangerous Dog Early Detection System was created." In Canada, both the province of Alberta and a crown corporation are considering Dog-Trax as a proactive measure to halt the escalating incidence of dog-human attacks.
The Dog-Trax System measures over 35 different risk factors including containment, neutering, size of dog, proximity to children or elderly, territorial and predatory aggression, dominance traits, environmental, mental, and physical stress, and previous aggression history. The 0-to-51 point Threat-Level Assessment scale is broken down into six categories:
0 - 10 Category 1 – Benign Dog
11 - 20 Category 2 – Menacing Dog
21 - 30 Category 3 – Aggressive Dog
31 - 40 Category 4 – Potentially-Dangerous Dog
41 - 50 Category 5 – Dangerous Dog
51+ Category 6 – Lethal or Potentially-Lethal Dog
About Dog-Trax North America: In the 135,000 years since the first hominid reached out to touch the shaggy head of a wild canid, mankind has continued to wrestle with the problem of dog-human attacks. In 2008 the ultimate solution, a national online early detection system for dangerous dogs, Dog-Trax (see
www.PreventDogBites.com
and www.PreventDogBites.ca), was developed by dangerous dog risk mitigation expert Tamara Follett, after a 3-year comprehensive investigation. A 7-Step Dangerous Dog Risk Mitigation Protocol, available free from these websites, details the controls needed to end the dog bite epidemic. At the request of the American Bar Association's Dangerous Dog Subcommittee and the ASPCA, Follett also developed a universal standardized risk assessment tool, the Canine Threat Assessment Guide (C-TAG), to be used both in legal proceedings and in shelters throughout North America. Follett's thirty-six years experience in all aspects of the canine world from animal rescue, to public education, to serving on the North-East Canine Search and Rescue Team (NESAR) contributed to her becoming the foremost thought leader and expert on the subject of dangerous dog risk mitigation. Follett is an ethical breeder of one of the most protective-aggressive of the Guardian Dog breeds, the Caucasian Ovcharka, and author of Dogs of Fury: The Solution to Vicious Dogs, as well as a ground-breaking set of Dog Bite Prevention Public Safety Guides featuring survival strategies including what one should do when facing a lethal dog, how to stop an attack, and a drill for parents and teachers to instruct children in survival behaviours.
###