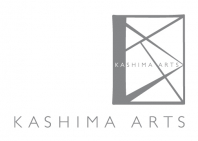 With Japanese paintings and hanging scrolls at its core, Kashima Arts is a gallery that mainly engages with Japanese art from the Edo period (1603–1868) to the present day.

In addition to the various exhibitions, auctions and sales events Kashima Arts hosts at its gallery and in miscellaneous venues (such as highly regarded department stores), Kashima Arts also supplies works to various museums and artistic institutions worldwide.

Established in 1988, the gallery moved to a building built in the early Showa era (1926–1989). Juxtaposing modernity and tradition, the first floor is lined with concrete whilst the second floor contains a Japanese tea room. Innovating the ways artworks can be presented, the gallery's unique aesthetic gives visitors an opportunity to experience Japanese art in a wholly other way.
Status

Private Company

Founded

1988
Company History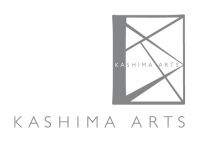 1988
Kashima Arts is established in Kagurazaka, Shinjuku as a gallery which specializes mainly in calligraphy, but also with all forms of antique art.

1989
The Kashima Fine Arts Book Club, which addressed antiquated documents and classics, is established.

1990
Kashima Arts Co., Ltd. relocates to Kudanshita, Chiyoda-ku.

1996
Launches an in-house sales catalog "Ochiho" and began a mail-order business.

1996
Holds a commemorative exhibition in Ginza, Chuo-ku, Tokyo.

1997
Kashima Arts relocates to Kyobashi, Chuo-ku.

2006
Kashima Arts Co., Ltd. relocates to 1-chome, Kyobashi, Chuo-ku and participates in the New York exhibition, "Arts of Pacific Asia Show."

2007
Hosts BISAI, an in-house art exhibition and sales event.

2011
Celebration of BISAI's fifth year.

2013
Kashima Arts Co., Ltd. relocates to Kyobashi 3-chome, Chuo-ku.

2014
First exhibition at Art Fair Tokyo.

2017
Hosts "Tanabata Nyusatsu Kai" (Tanabata Auction) in collaboration with Shogakukan.

2018
First exhibition at Art Central Hong Kong.

2019
30th anniversary of Kashima Arts. Commemorated by the launch of BISAI SEN (the successor to BISAI). Launches the Japanese Art Auction MEGURU in a joint-venture with BS Fuji Co., Ltd.

2020
Opens a new sibling gallery, √K Contemporary that handles art by post-war to emerging artists.