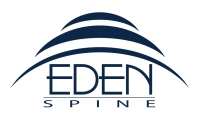 Eden Spine LLC is a privately held, technology driven, spine organization. The Eden Spine Group is headquartered in Florida, with a wholly owned subsidiary in Geneva, Switzerland. It is currently developing and distributing a range of new generation dynamic spinal technologies. Eden Spine is present in the United States, Europe, the Middle East and Latin America.

The company possesses 5 proprietary technologies including three new-generation, motion preservation technologies; the WELLDISC™ total disc replacement; the PERFX-2™ Dynamic Stabilization System, and the WELLEX™ Interspinous Technology. Eden Spine currently distributes a range of FDA-cleared and CE Marked spine technologies in the US and internationally.
Status

Private Company

Founded

2006
Company History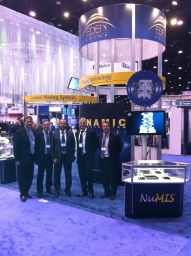 Eden Spine, headquartered in greater Orlando, Florida was created in August 2006.
Known as a technology driven spinal organization, recognized for its know-how in the high growth motion preservation arena, Eden Spine is a privately held organization developing, manufacturing and selling in 18 markets around the world, a full range of clinically relevant spinal technologies.

The company's proprietary product portfolio includes technologies that are approved in the US by the FDA and in Europe (i.e. CE Mark).

Since inception, Eden Spine has been focused on Research & Development, building a strong IP portfolio, getting products approved commercially, and establishing the foundations of a global distribution network. The company is now entering "Phase II" of its life cycle, looking to capitalize on its IP Portfolio and global network, to start growing aggressively in the US and Internationally.

The business model is robust and scalable. It is built around (i) strong human capital (ii) high growth new technologies that address an unmet clinical need (iii) an international R&D platform (iv) the foundations of a global sale and distribution network (v) solid financials.

With its portfolio of proprietary technologies & R&D pipeline, Eden's growth potential is unlimited. Management is confident that all the ingredients are in place for the company to positively impact patient care in the US and Internationally.