HotelTravel.com Revolutionises On-line Hotel Bookings
Relief is on the way for recession weary travellers dreaming of a holiday break in 2009. HotelTravel.com's new website is packed with unique promotions that offer consumers huge savings and great hotel deals in many of the world's most popular travel destinations.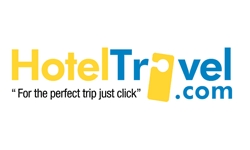 Phuket, Thailand, June 27, 2009 --(
PR.com
)-- HotelTravel.com is revolutionising on-line hotel booking with an innovative reservation search technology that compares hotel rates from dozens of global travel wholesalers and instantly identifies the best deal for an individual hotel.
The company's latest website is its most ambitious platform ever. It is the culmination of years of research and development that incorporates major system advances with over 500,000 pages of original travel content in eight major languages.
According to Chief Executive Officer Blair Speers, the proprietary technology developed by HotelTravel.com has the company well positioned to become a global leader in the highly competitive on-line hotel reservations sector.
"The beauty of it is the technology allows us to instantly compare rates from our global travel partners and bring the best rate to market on a real time basis.
"Hotels are operating in a very competitive environment, especially in the current economy. They are looking for ways to generate new business and use XML feeds to inform us if they have extra room inventory or are promoting special rates," Mr Speers said.
After ten years in the business, Mr Speers noted that HotelTravel.com's long standing relationships with hundreds of global travel wholesalers was a huge plus for the new technology to leverage. Through pre-arranged agreement HotelTravel.com is the first to be informed of any hotel rate reductions, either from its wholesaler partners or from the many direct hotel contracts the company has also negotiated.
"Many travel websites often have rates from one or two suppliers to offer customers; HotelTravel.com averages six suppliers per hotel and up to two dozen in many cases. We also compare any direct hotel contract rates exclusive to HotelTravel.com when available. Then our lightening quick search and price comparison functionality allows us to identify the best value-for-money hotel rates faster than anyone else.
"In today's economy travel trends are changing more rapidly than ever before. HotelTravel.com consistently offers consumers the best value and is able to adjust prices to meet shifting market demand on very short notice," Mr Speers, said.
He added that some of HotelTravel.com's best selling Asian destinations includes traditional favorites Thailand and Indonesia, with Hong Kong hotels, Singapore hotels, Phuket hotels and Bali hotels also remaining in high demand. Europe also remains very popular, especially London hotels, Paris hotels and Barcelona hotels.
###
Contact
HotelTravel.com
Tom Racette
+6676282-808, ext 613
HotelTravel.com

Contact