Registration Deadline - September 1 - for 2009 WOW Writers Conference in Vegas
Viva Las Vegas! Experience Las Vegas And attend the 2009 WOW Writers Conference - mixing pleasure with business. Nineteen dynamic workshops, keynotes, panels, luncheon and banquet.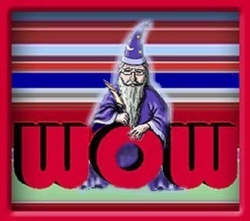 Queen Creek, AZ, July 24, 2009 --(
PR.com
)-- Jack Whyte, Scottish award-winning poet and historical fiction writer (residing in Canada), heads the cast of illustrious presenters at the 2009 WOW Writers Conference on October 16 & 17 at the Plaza Hotel/Casino downtown Las Vegas.
Among the workshop presenters and panels are the following publishers, marketers, agents, editors, authors, and film producer:
John Paul Owles - Featured Publisher - Joshua Tree Publishing, Chicago
William Bernhardt - Author of the "Ben Kincaid" thrillers (20 novels), founder of HAWK Publishing Group
Jeniffer Thompson - Web Marketing Guru - Los Angeles
Penny Sansevieri - Internet Publicity Expert - Los Angeles
David Rosenberg - Award-winning political thriller writer - New York
Patricia Brooks - Marketing Expert, Author and Publisher - Scottsdale
Morgan St. James - Public Speaker and author of Silver Sisters Mystery series - Los Angeles
Virginia Nosky - Award-winning poet and novelist - Phoenix
Chantelle Osman - Film Producer/Agent/Attorney - Los Angeles
Mary Sue Seymour - Literary Agent - New York
Brenda Hill - Editor and award-winning novelist - Los Angeles
Richard Spring - Publisher - Sly Fox Press, Las Vegas
Dave Price - Publisher - Wishingstone Publishing, Las Vegas
Rebecca Buckley - Author/Publisher - RJ Buckley Publishing, Arizona
Jack Whyte will also present a workshop on Friday - Oct 16
You may register and download the actual conference schedule of workshops on the Wizards of Words website - www.wizardsofwords.org.
Remember ... Deadline for registration is September 1, and they can only accommodate 150 attendees. So please hurry and beat the deadline, you don't want to miss this one!
###
Contact
Wizards of Words Writers Conference
Rebecca Buckley
480-316-4350
www.wizardsofwords.org

Contact