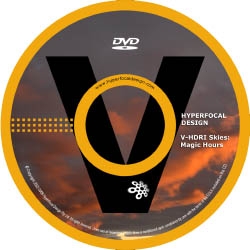 Adelaide, Australia, November 20, 2009 --(
PR.com
)-- Hyperfocal Design Releases New
'VHDRI Skies: Magic Hours' Collection
Digital Art developer Hyperfocal Design has bowed to demands for a VHDRI sunset and twilight collection by offering a huge VHDRI collection with 20 sunset and twilight HDRs. The sky panoramas in Magic Hours weigh in at 14,000 x 7,000 pixels with super high dynamic range - up to 20 stops. Magic Hours is the third product in Hyperfocal's "V Series" of products, which feature very high resolution, super high dynamic range, and industry leading image quality.
Jay Weston, founder of Hyperfocal Design says, "We have been getting a lot of requests for sunset and twilight HDRs, and I'm very happy that the weather has been good to us and provided us with some breathtaking images for our customers to use."
Magic Hours is available at Hyperfocal's VMstore either as a physical or downloadable product, and retails for $397 USD.
About Hyperfocal Design
Hyperfocal Design specializes in creating high end HDRIs and textures for computer graphics professionals, and prides itself on delivering only the best artwork at the highest resolutions.
Hyperfocal's customers include big names such as Digital Illusions, SteeleVFX, Codemasters and Fusion Creative.
For more information, visit the website at www.hyperfocaldesign.com/sunset-hdr-sky
http://www.hyperfocaldesign.com
Company Contact: Jay Weston
Email: jay@hyperfocaldesign.com
Web Site: http://www.hyperfocaldesign.com
###