HealthSaaS.net Signs Reseller and Integration Agreement with BioSign
HealthSaaS.net and BioSign Technologies Inc. (CNSX:BIO) today announced they have entered into an alliance agreement that enables HealthSaaS.net to resell BioSign products and integrate patient driven data into the HealthSaaS.net Personal Health Record (PHR) treatment management service.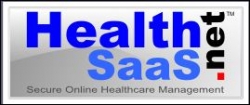 Beaverton, OR, December 11, 2009 --(
PR.com
)-- BioSign and HealthSaaS.net will integrate their platforms for the recording and retrieval of in-office and remote patient vital sign measurements through the HealthSaaS.net PHR.
The first products to be integrated into the HealthSaaS.net PHR will consist of BioSign's blood pressure and hemodynamic monitors (UFIT® TEN-10) including automated reading, scheduling, result verification, tracking, charting and trending.
Alan Paget, CTO of HealthSaaS.net states "we work closely with clinicians and researchers to ensure that our suite of services assist in providing the best possible care for patients and can help improve effectiveness of treatment. Linking the UFIT® quality data from in-office encounters, ambulatory protocols, and remotely monitored patients into HealthSaaS.net PHR is an invaluable meaningful use solution that will help facilitate proactive treatment of patients."
"We are continuing with our strategy of partnering with key EMR and PHR vendors to enable the availability of integrated solutions for patient management. We believe that the HealthSaaS.net's innovative suite of patient care services, their robust PHR and our UFIT® platform collectively create an end-to-end solution for better patient care in the U.S marketplace. " remarked John Anders, Vice President of Business Development for BioSign.
About BioSign Technologies Inc.
BioSign provides biomedical systems. Key applications include intelligent systems for noninvasive monitoring of common health risks associated with blood pressure, glucose, and medication. The core technology combines measurement, analysis, and rapid knowledge formation to support health monitoring across global markets.
UFIT® medical device technology powers quality data collection and analytics for clinical diagnostics, self-care, wellness, disease state evaluation & management, and remote patient monitoring.
About HealthSaaS.net
The HealthSaaS.net PHR is a web based Software as a Service (SaaS) application that enables patients to record multi-conditions/multi-doctors, pain locations, pain types, pain intensity, medications, naturopathic remedies, sleep patterns, treatments, therapies, exercise, activities, additional symptoms, and quality of life concerns.
The HealthSaaS.net PHR facilitates better communication between patients and their healthcare providers through account file sharing or secure Provider Portals. Patient driven report data will help providers identify both effective and ineffective treatments and medications. Healthcare providers may then make treatment and medication modifications to improve efficacy and provide patient-members with a more consistent and improved quality of life.
HealthSaaS.net also offers fee based services to support clinical trials and research studies.
Fee based analytic services are available to help clinicians, researchers, pharmaceutical companies, and payors improve efficiencies.
Contact Information for Biosign Technologies
John T. Anders
Vice-President, Business Development
Biosign Technologies Inc.
Phone: (416) 218-9800 ext. 237
Email: johna@biosign.com
Contact Information for HealthSaaS.net
Alan Paget
Chief Technology Officer
HealthSaaS.net
Phone: 503-882-8951
E-mail: alan_paget@medisoftcorp.com
###
Contact
HealthSaaS.net
Alan Paget
503-882-8951
www.healthsaas.net

Contact
Multimedia
Everything in health care revolves around the human body. In turn, everything in the body depends on blood flow, making the pulse the richest source of objective health information. UFIT® integrates computing and Internet technologies into an online system for health monitoring.
Medical research has proven that consistent use of a Personal Health Record (PHR) treatment management service can improve the quality of care for those suffering from acute or chronic pain, terminal illness, and other medical conditions.