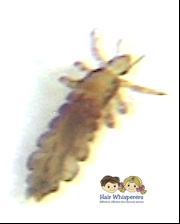 Los Angeles, CA, September 13, 2011 --(
PR.com
)-- The Hair Whisperers, a Southern California head lice removal service, today releases four tips to prevent head lice.
In the new movie, I Don't Know How She Does It, a simple text message was sent to Sarah Jessica Parker's character stating, "We Have Lice." With school back in session, it is a phrase that will be repeated over and over in upcoming months. So what is a parent to do?
In business since 2006, Hair Whisperers Founder, Amy Goldreyer, has been treating people with lice using non-toxic options including manual removal, and more recently, the single treatment option of the LouseBuster™ Treatment. Over the years, she has received thousands of calls from distressed parents impacted by head lice. After realizing that many parents only learn about lice after their child has been diagnosed, she began to ramp up her outreach effort to educate parents about lice before the dreaded phone call.
"Some basic information about head lice can save parents a lot of stress whether their child is impacted by lice or not," said Goldreyer. She offers 4 tips with steps parents can take to minimize lice in their lives: awareness, prevention, detection and options.
Awareness: Learn that lice don't fly or jump, and more importantly, are not a sign of poor hygiene. Visit the
head lice
fact page for more details.
Prevention: Teach your kids some basic rules to prevent transmission including: Do not share hair brushes, hats or accessories including sport helmets, long hair should be tied back or in braids, and avoid head to head contact.
Detection: Don't wait for the school to find it. Check for lice at home on a regular basis. Know the signs of lice, learn how to check for lice and know how to diagnose if what you find is lice. For help, download the
Is It Lice
app at the iTunes app store.
Treatment: There are a wide range of lice treatment options including manual removal, over the counter options, prescriptions and medical devices such as the LouseBuster device. Understand that any treatment option you select will require thorough combing to get rid of dead or live lice and nits. Read more about
lice treatment
details.
Goldreyer adds, "Even the most diligent families may contract head lice, but with the proper information and actions, parents can detect it early and know what their preferred treatment options are, so they can minimize the infestation and get rid of it quickly."
About Hair Whisperers – The Hair Whisperers was established in 2006 by Amy Goldreyer to help families get rid of lice in the comfort and privacy of their home. Service areas include Northern & Southern California. Their head lice treatment does not use chemicals and they do not sell any products claiming to eradicate lice. Instead, they use natural products to aid in the manual removal of lice and nits. For more information about Hair Whisperers services or the LouseBuster™ device, call 800-319-8751 or visit http://www.HairWhisperers.com.
###