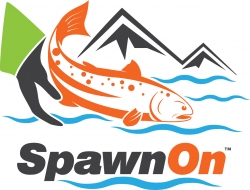 Kenai, AK, June 06, 2013 --(
PR.com
)-- Alaska Hooksetters and its affiliated fishing guide service Russell Fishing Company (
www.russellfishingcompany.com
) believe that species of many fish, especially native runs of anadromous fish deserve a concerted effort, toward improved sustainability, from commercial, sports fishing and international interests. Better fishing for future generations of fishermen can be promoted through catch and release when it makes sense to do so.
Alaska Hooksetters has trademarked a "Spawn On" logo (see attached) and web link and is encouraging their business associates, guests, friends and family to wear or use the logo proudly, supporting their long-term endeavor. In addition to publicizing the need for managing our fisheries resources, Alaska Hooksetters Lodge is donating $1 of each merchandise sale for scholarship programs in fishery and marine biology.
The unique Kenai King Salmon is only a starting point. Alaska Hooksetters and Russell Fishing are not mandating catch and release on this iconic fish, but asking guests to make it a consideration. In some instances, guest may even have incentives to release caught fish. There are currently plenty of opportunities to take fish home for table fare. i.e. abundant sockeye, silvers and halibut.
Other Kenai area resident fish like the native rainbow trout and steelhead are already part of catch and release regulations. In other areas of the world, Atlantic Salmon have been part of similar initiatives. Fisherman targeting many saltwater species like the magnificent Marlin, and Tarpon are practicing catch and release already and will be invited to join the Spawn On initiative.
For more information on Spawn On, visit (
www.spawnon.com
) or call 541-254-0679.