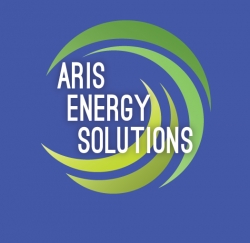 Mount Vernon, NY, April 20, 2018 --(
PR.com
)-- Aris Energy Solutions is proud to celebrate Earth Day with a ribbon cutting ceremony on its new Community Distributed Generation system. This system, utilizing solar PV on its Mount Vernon rooftop, provides renewable energy to benefit citizens and businesses in Westchester County.
As Aris CEO Bill O'Brien commented: "Aris Energy Solutions is thrilled to introduce our first community solar distributed generation project thanks to the tremendous groundwork by New York's Reforming the Energy Vision initiative (REV), NYSERDA, Con Ed, Green Power Solutions, and PowerMarkets. The NY REV mandate allows us to make renewable/sustainable power, provide access to Solar Power for local residents who might not otherwise be able, and still provide sufficient return for the building owners."
NYSERDA's Director of its NY-Sun program, David Sandbank added:
"Congratulations to Aris Energy Solutions and the community of Mt. Vernon for coming together to advance New York's fight against climate change with this multi-pronged approach to decrease greenhouse gases, reduce consumer energy bills, and protect out natural resources for future generations. Governor Cuomo's ambitious clean energy and climate goals are providing a clear path of success for all communities to participate in the state's clean energy agenda and this project is a tremendous example of putting innovation investment to work for all."
At the event, Aris will also showcase its Wind/Solar off-grid "Remote Power Unit" for street lighting, telecom, and public safety applications; its 1.5kW scale micro Combined Heat & Power Fuel Cell for residential, multi-family and small commercial and its 5kW-35kW CHP high efficiency gas engine solutions.
About Aris Energy Solutions: Aris Energy Solutions is an industry leader in renewable, sustainable and efficient energy solutions for a wide range of Commercial, Industrial, Institutional and Residential Energy Projects. Aris supplies advanced micro Combined Heat & Power (mCHP) solutions for building power using both solid oxide fuel cells and reciprocating engines, as well as an innovative and resilient wind/solar powered off-grid product for exterior lighting, telecom and public safety/security applications. The company was founded in 2013 and includes experienced executives from the digital economy, fuel cell and chemical engineering, electric utility, world-class logistics, and construction specialties.
Aris integrates its technology/product strengths with other complementary technologies to develop and execute turnkey sustainable energy projects.