Huckworthy and Boeing Complete Successful Department of Defense Mentor-Protégé Program
Huckworthy and Boeing have successfully completed the three-year US DoD Mentor-Protégé Program for Small Businesses, under which The Boeing Company has mentored Huckworthy in business and product improvements for government clients.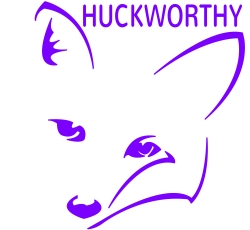 Washington, DC, May 06, 2019 --(
PR.com
)-- In the three years since the commencement of the US DoD Mentor-Protégé Program under the Boeing Company, Huckworthy, a HUBZone small business in Washington DC, has expanded it product portfolio, reshaped it's business models and over tripled in revenue – in both government and civilian marketplaces.
"Boeing's mentorship has been invaluable to both our technological and business practice advances over the last three years," said David Howgill, President of Huckworthy. "The introductions, feedback, training and marketing support were exemplary, the confidence boost to clients that a partnership with Boeing brings to a small business has been invaluable, and it is hard to thank the personnel at Boeing enough for all their support of us, both in the past three years and now continuing into a bright future too."
Huckworthy and Boeing are continuing their relationship under an existing global Joint Marketing Agreement with Boeing Commercial Satellite Services that allows their teams to work together; bringing cutting edge wireless solutions that are complementary to Boeing's wider technology and services portfolio for government and civilian clients in the defense, aerospace and IOT sectors.
Huckworthy will be exhibiting with Boeing at the Satellite 2019 Conference May 6-9 in Washington DC, and at the SOFIC Conference May 20-23 in Tampa, FL.
About Huckworthy
Huckworthy LLC is a Washington DC based innovator, creating and distributing specialized advanced wireless telecommunications tools for government and enterprise clients; including Private 4G LTE and Mesh Radio solutions, Encrypted communications, Intelligence Networks and High Gain Conformal Body Worn Antennas. Huckworthy also provides technology and business consulting services to select business partners. www.huckworthy.com
About Boeing Commercial Satellite Services
Boeing Commercial Satellite Services (BCSS), is a subsidiary under Boeing Satellite Systems.
One Purpose | Mission Connectivity. Boeing Commercial Satellite Services (BCSS) delivers satellite communications to our partners operating on land, sea, and in air. We offer secure, scalable, military-grade solutions that are flexible and responsive to dynamic mission needs. WGS Augmentation. Global Coverage & Interoperability. Secure Steerable Capacity. End User Ownership. Value. www.gobcss.com
Contact
Huckworthy LLC
David Howgill
202-649-0058

Contact