Addiction Recovery Network, Top Drug Rehab, Mental Health & Alcohol Treatment Centres Across Canada, Announces Their 14 Year Anniversary
Addiction Recovery Network is a top-rated drug rehabilitation, mental health and alcohol treatment organization with centres located in Ontario, Alberta and British Columbia. The organization is proud to announce its 14th anniversary of serving Canadians suffering with Addictions and Mental Health.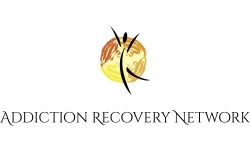 Toronto, Canada, May 15, 2019 --(
PR.com
)--
Addiction Recovery Network
, one of the top drug rehab and alcohol treatment programs in Canada serving Canadians from Coast to Coast, is proud to announce an amazing achievement: their 14th anniversary. The Centre is marking a significant event as one of the leading non 12 step mental health based programs in Canada to combat addition to drugs and/or alcohol and other addictions as well as industry-leading Mental Health treatment programs.
"We have seen the Addiction problem go from bad to worse in the past 14 years in Canada," says JD Haines, Founder. "However, we have grown to meet the challenge and raise our success rates to not only become number one but also to be one of the only treatment programs in Canada where people can get treatment for mental health alone without having any addictions. The fact that we changed our program some 8 years ago to be all mental health based one on one with an all clinical therapist and psychologist team rather than just addiction counselors has brought us to the forefront and very proud to stand on top."
Persons interested in learning more about the Addiction Recovery Network can just go on their website at https://addictionrecoverynetwork.ca/. Once on the organization's website you can easily find their varied areas of expertise in Addiction and Mental Health treatment by clicking the "treatment programs" tab. Once on the aforementioned tab one can easily read up on such specialties such as the
ARN program of Dual Diagnosis
combining addiction and mental health. Another of the organizations programs centres around
adolescent treatment
which was ARN's answer to the recent youth addiction epidemic in Canada. These 2 programs are just a small example of the various programs that Addiction Recovery Network offer.
14 years and a total switch to a complete clinical and mental health approach
For some history on ARN's unique treatment approach. The history of addiction therapy is generally explained by the spiritual/religious approach to addictions of Alcoholics Anonymous or the so-called "Twelve Steps." This ideology, while it does work for some people, does not always work for all people and newer evidence-based treatment approaches have emerged over the past couple decades. Addiction Recovery Network in its fourteenth year is an example of a non-12 step program, ARN's locations in Ontario, Alberta and BC have been helping Canadians from coast to coast. Any one of Addiction Recovery Network's centres provides treatment options for drug, alcohol and other addictions that is an alternative to the twelve step approach as well as providing treatment for mental health conditions, something the twelve step program does not.
About Addiction Recovery Network
The Addiction Recovery Network is a treatment organization started in 2005 at a small location in Toronto and over the next 6 to 7 years grew to more than 3 locations across Canada treating hundreds of Canadians each year. The Addiction Recovery Network made its program a national level mental health non-12 step model servicing each of its clients separately and priding itself on daily one on one therapy to become one of the highest success rate organizations in Canada.
You can contact the Addiction Recovery Network at info@recoverynetwork.ca or toll free at (844) 364-3737.
Contact
Addiction Recovery Network
Hank MacGregor
1-844-364-3737
addictionrecoverynetwork.ca

Contact