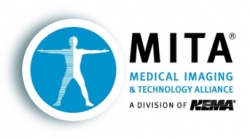 Washington, DC, June 12, 2019 --(
PR.com
)-- The Medical Imaging & Technology Alliance (MITA) today released a new economic report showing the medical imaging industry's growing contribution to Washington's economy, supporting more than 12,000 jobs and generating approximately $1.03 billion in total wages and benefits each year in the state.
"This report reflects the increasingly important contributions Washington workers have made to the medical technology industry," said Dennis Durmis, Chair of MITA's Board of Directors. "Since the medical device tax was suspended in 2015, Washington's medical imaging industry has generated billions in salaries and wages – activity that provides about $75 million in tax revenue to the state every year. Above all else, this report highlights just how critical it is for lawmakers to safeguard this progress by repealing the medical device tax."
The report, compiled by John Dunham & Associates, concluded that the medical imaging sector supports over 5,000 direct full-time positions. These jobs provide workers with average wages and benefits of $118,200 each year – a figure significantly more than the state's median household income.
"As the birthplace of ultrasound, medical imaging technology is a cornerstone of Washington's medical device sector that now includes over 300 medical device companies contributing to Washington's economy, research & development culture and tax base," said Marc Cummings, Vice President of Public Policy & External Affairs for Life Science Washington. "As Washington companies continue to invest in research and development to advance cutting-edge medical technologies, encouraging our lawmakers to safeguard workers by repealing the medical device tax will become all the more important."
All told, the medical imaging sector creates roughly $3.14 billion in total economic activity annually both through its direct production and other economic linkages in the state.
The full report, "The Economic Impact of the Medical Imaging Technology Industry in Washington," is available
here
.
The Medical Imaging & Technology Alliance (MITA), a division of NEMA, is the collective voice of medical imaging equipment manufacturers, innovators, and product developers. It represents companies whose sales comprise more than 90 percent of the global market for advanced medical imaging technology. For more information, visit www.medicalimaging.org. Follow MITA on Twitter @MITAToday.­­­­­