Construction Experts Colossal Builders Offer 100% Free Home Evaluation and Discount on Paving Projects
Construction and remodeling company Colossal Builders have come up with offers that are of interest to homeowners. Apart from a 100% free home evaluation and estimate offer for homeowners in Los Angeles, Colossal Builders are also offering a discount on any paving or remodeling project for first-time customers.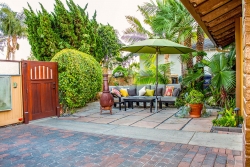 Los Angeles, CA, July 03, 2019 --(
PR.com
)-- Home improvement or outdoor paving projects add immense value to homes while giving the interior and exterior spaces a stunning and stylish makeover. The major concern for homeowners in Los Angeles who are looking for
contracting services
relates to planning the budget.
Water woes in Los Angeles
While asphalt is a cheaper alternative, given the need for water conservation in Los Angeles, homeowners are looking at permeable pavers as the most suitable option. While only 8 percent out of 18 trillion gallons of rainwater entered the groundwater tables in California, 80 percent of the rain flowed down the streets and sidewalks into the ocean, rendering it useless.
Homeowners are increasingly looking at alternate paving options to conserve water with permeable pavers. On average, most homeowners in Los Angeles spent $4942 on driveway paving in 2019 while the cost can go up to $5165. These costs include material costs, hourly labor rates, clean up, ground preparation, and local permits necessary in Los Angeles for the driveway project. With the $1000 discount on paving projects, the time is right for LA homeowners to get started with the driveway paving.
Free quotes are not always free
While many home remodeling and construction companies give an initial, free quote, the cost of this is built into the project they undertake. Other construction companies feel that the effort, time, and research they have put into the evaluation and cost proposal warrants compensation. There are also companies which provide free quotes that are based only on a general outline of the project, but offer a specific final price only after they have bagged the project. Getting an accurate and free evaluation and estimate can help plan ahead and avoid unpleasant shocks and surprises in terms of costs.
Getting rid of price uncertainty
Typically, the more complex a project is, the more detailed the quote and cost breakdowns need to be. Getting a thorough evaluation and transparent estimation done by trusted home improvement is the first step to realizing home or outdoor space renovation dreams. The free evaluation and estimate offer from Colossal Builders removes the uncertainty over the expected costs and provides homeowners a realistic picture of what they are getting into. The project evaluation process includes careful consideration of the project scope, design, quality of materials, schedule, labor, and cost analysis.
About Colossal Builders: Colossal Builders have been in the industry for years and have the level of expertise that ensures accurate evaluation and estimation for all types of projects. From
pavers installation
and concrete services to home energy audit, Colossal Builders have carved a niche for themselves.
For inquiries on the free home evaluation offer and to know more about Colossal Builders range of services, call (818) 334-5758 or email info@colossalbuilders.com.
Contact
Colossal Builders
Lana Vlasova
(818) 334-5758
https://colossalbuilders.com/

Contact