2019 Paiute Trail UTV Jamboree
The Paiute Trail ATV/UTV Jamboree celebrates its 10th Anniversary in Marysvale, Utah on August 7-10, 2019. Free public access to trial rides, events, and entertainment.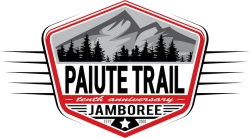 Marysvale, UT, July 25, 2019 --(
PR.com
)-- The Paiute Trail Jamboree is celebrating its 10th Anniversary in Marysvale, Utah. As always, the event is free to the public. The Jamboree is a Piute County Tourism event, sponsored and managed by a volunteer Jamboree Committee made up of local businesses, citizens, and elected officials.
Over the years the Jamboree has grown in popularity as well as duration, moving from a 3 day to a 4 day event. The Jamboree is held in Marysvale, the "heart" of the Paiute Trail System - which boasts over 2000 miles of mapped and documented trails. Attendees of the Jamboree can expect to ride at elevations from 5,000-11,000 feet with extremely mild temperatures. "It's the perfect time of year to ride the Paiute Trail system, the temperature is just right and it provides one last outing before school starts," stated Darin Bushman - Piute County Commissioner.
The Jamboree is held in the Marysvale City Park, a great venue, just off the main road in Marysvale. "Marysvale's City Park with its towering shade trees, historic dance hall, grand stands, pavilion, race track and concession stands, is a great place to gather the family and launch out onto the trails for a great ride," said Jeff Knowles, Marysvale Chamber President Elect. "Marysvale prides itself as the most OHV friendly city in America, people come here from all over the world and are simply amazed at the vastness and the variety of trails."
Piute County is nestled at the base of the majestic Tushar Mountains in a high mountain valley. Every City in the county allows OHV access on city streets year round. Riders can experience high mountain desert climates in the morning and within hours climb to the highest point on the trail system at over 11,000 feet and have lunch amidst beautiful Aspen lined meadows, streams and high mountain lakes. The Jamboree provides something for everyone, guided trail rides, live music, competitive events, and most of all great food and friends.
"Piute County simply has the best ATV and Side by Side riding in the world," declares Milo Medley, owner of Lizzie and Charles RV Park. Marysvale is currently home to four RV parks, two motels, 3 Cabin Rental businesses, a Bed and Breakfasts and three restaurants as well a well stocked convenience store. "We are not a big county, we have just what you need to make your visit comfortable without all the traffic and noise," declared County Commissioner Will Talbot, Commissioner Talbot also reminds visitors to bring their Gold Pans; the local streams have attracted prospectors for generations. Piute County sits on some of the most interesting geology in the country - a rockhound's dream vacation, due to several ancient volcanoes and calderas. Fishing is plentiful at Piute Reservoir State Park and Otter Creek State Park as well as the Sevier River which winds its way the length and breadth of the county. The Paiute ATV Trail system is consistently rated a top destination for OHV enthusiasts.
For more information visit
www.paiutejam.com
, email tyrel.paiutejam@gmail.com or call 385-225-0407.
Contact
Paiute Trail Jamboree
Tyrel Ivie
385-225-0407
paiutejam.com

Contact