Water4Gas - the Soaring Popularity of the Water4Gas Solution for How to Get Better MPG
Hundreds Converge on Weekly "Show and Tell" Type Exhibition in Los Angeles to Learn More and Compare Their Own Installations of Water4Gas and to Do Related Business. Thousands of new customers are buying Water4Gas information online weekly. See Videos from the Los Angeles park get togethers here.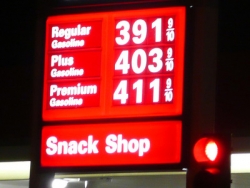 Los Angeles, CA, June 05, 2008 --(
PR.com
)-- Water4Gas is a major movement now.
Not long ago Ozzie Freedom, the owner of Water4Gas, would walk outside of his small residence in Studio City (North of Hollywood, CA in the San Fernando Valley) and there would be around 3-5 or so people there on a Saturday afternoon who wanted to know more about Water4Gas and to compare notes with other happy users. These weekly open demonstrations grew too big for the neighbors to be comfortable with so Ozzie had to find a new place. The first couple of places he tried were unsuitable and then he found Woodley Park near Van Nuys and the rest has literally been history.
In recent weeks there have been upwards of three hundred people in attendance. This is something of magnitude! When was the last time you threw a party and had 300 people show up? These people are such avid fans that we are going to have to start calling them something… "Water4Gas Heads" or something, perhaps? They also bring their own cars with the installations they have done on their engines of Water4Gas and you have 10-20 different versions of Water4Gas installations to view.
One thing that is quite evident on the Water4Gas YouTube videos is one can see the enthusiasm. One happy customer shares that he has gone from around 24 MPG to over 30 MPG within about 4-5 days of having done the installation and that he and a friend who is an electrician would be tweaking it to see just how high they can get the MPG to go. Viewers can see on another video a professional Water4Gas kit assembler who sells one to a newbie right there on the spot. The enthusiastic interest in Water4Gas is evidenced from the smiles and the look of excitement and adventure and dedication on the faces of young and old. It is a very energizing feeling to be a part of history in the making.
For anyone that is unfamiliar then let me provide some basic education in Water4Gas technology.
The Water4Gas technology justs take excess electrical power out of the automobile's battery or alternator (in other words very low current that the engine does not feel) and apply this energy to generate a small amount of Hydrogen. What that Hydrogen does is help shrink the gas/air cocktail droplets into smaller particles - which helps it burn more effectively and less wastefully.
How does Water4Gas accomplish this? This is explained in the information in the Water4Gas eBooks. The technology is "do it yourself" and is very easy for anyone to benefit from. Water is being split into Hydrogen and Oxygen with a simple homemade device, and fed into the Unconverted engine (same gasoline system, same computer, etc.) It's just an Enhancer. The automobile does not operate on Hydrogen. The automobile runs on gas.
Water4Gas is Not about Hydrogen as an energy source. It is about burning gas a tiny bit better by reducing its droplet size in the gas/air mixture as a result of the use of a Small quantity of Hydrogen+Oxygen.
For anyone that is near Los Angeles and wants to experience the excitement in person, the Saturday afternoon get togethers are at Woodley Park near Victory and Woodley in the San Fernando Valley at noon each Saturday, rain or shine.
There are multiple educational videos that demonstrate the technology and the excitement at the
How To Get Better MPG With Water4Gas YouTube Channel
###
Contact
Garko Factor - Water4Gas MPG Solutions
Garko Novus
702-425-4124
http://4mpgnow.com

Contact