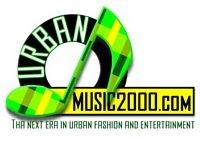 Los Angeles, CA, August 08, 2008 --(
PR.com
)-- Urban Music 2000 Radio: Def Beatz generally plays solid hip hop from the past to the present. Visitors can expect music from such pioneers as Run-DMC, Big Daddy Kane, and KRS-One along with today's hottest talents like Notorious BIG, T.I., Lil Wayne, and 2Pac on any given day, with the exception of old school on Wednesdays and Thursdays.
On Tuesdays, Kid Rock, N.E.R.D., and The Beastie Boys are highlighted. There's still the hip hop edge but just a little more guitar if you will. Hip hop is a popular artform, not only in the urban demographics, but also the suburban areas. Why not give everyone a taste?
Check
the website
for detailed playlists of every artist played on the station and check out the other genres; R&B, Gospel, and Soul while you're there.
Urban Music 2000 is a mainstay in internet radio and sure to be around for a very long future with the quality of music it serves its audience. It's rated #1 in gospel radio formats and top 10 in urban contemporary.
Listeners can find them listed on Windows Med
ia, Shoutcast, Real One, and Audiorealm. That's an impressive listing.
Don't take my word for it. Check out the streams for yourself and rock out on Tuesdays with Eminem and special remixes by Travis Barker of your favorite hip hop tunes.
###