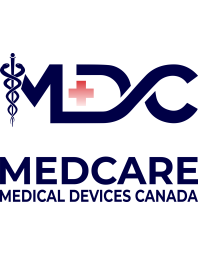 MedCare Medical Devices Canada is an importer, distributor and regulatory consulting firm specializing in rapid diagnostics, point of care, telehealth, patient comfort, mobility and digital health products, headquartered in Vaughan, ON.

At MedCare Medical Devices Canada our primary objective is to locate products that provide healthcare practitioners with "outside of the box", safer, more effective ways to perform the necessary patient care functions that are required every day in hospitals, medical clinics, long term care facilities and more, across the country.

As a client and innovation-focused organization, we carry a range of experience that includes business analysis, sales and marketing, logistics and customs clearance. This broad set of business skills is complimented by our team of local and international doctors, professors of medicine and clinical consultants.

This combination of experience and expertise assists us and by extension our clients, in navigating the difficult regulatory landscape and the uncertainties that come with introducing medical products and services into new markets, both Canadian and international.

Our robust offering includes:
• Regulatory Consulting and Preliminary Market Research
• MDL, MDEL, MDSAP Program Compliance Services
• Medical Device Classification and Licensing
• Regulatory Document Preparation and Submission
• Liaison/Official Agent Services
• Protocol Building and Submission (Clinical Trials)
• Ethics Board Applications
• Importation and Logistics Coordination
• Customs Clearance, Declarations and Consulting
• Ground/Air/Sea Transportation

Above all else our team is passionate about being a driving force in shaping the future of health care delivery in Canada.
https://MedicalDevicesCanada.com
Status

Private Company

Founded

2020