World Malaria Day Recognizes Choi Kwang Do (CKD) Martial Art International's Blue Ribbon Fight to End Malaria
World Malaria Day 2009 marks the two year anniversary of a partnership between the Malaria Foundation International (MFI) and Choi Kwang Do (CKD) Martial Art International. Instructors are being honored by the MFI for their persistent dedication and interest in educating children worldwide about this disease and supporting the development of a global network of Student Leaders Against Malaria (SLAM).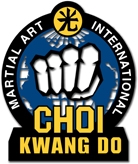 Atlanta, GA, April 25, 2009 --(
PR.com
)-- For World Malaria Day 2009, Saturday April 25th, the Malaria Foundation International (MFI) thanks all the people around the world who have joined the fight to End Malaria.
On this occasion, they are also extending their special thanks to Choi Kwang Do (CKD), for being a steadfast partner since 2007, and instrumental in kicking off the development of the Malaria Foundation's global SLAM network. Student Leaders Against Malaria (SLAM) has developed roots in over a dozen countries, with the main goal of educating communities about malaria. SLAM is in essence a mentorship program, which teaches young people to become strong partners in the fight against malaria, and take responsibility in their communities.
Much like CKD, the SLAM network grows and thrives on the efforts of strong committed leaders, working selflessly to improve the health and well being of people in their communities. The End Malaria – Blue Ribbon has become a tool for SLAM leaders to help create interest. They are most proud of the accomplishments of SLAM members, and grateful to CKD for making this possible. The accompanying few pages highlight the accomplishments of a number of SLAM leaders, thanks to CKD's support.
Malaria sickens about 500 million people each year, and over a million die, mostly children. Pregnant women are also especially vulnerable to sickness and death due to malaria. However, infected mosquitoes bite indiscriminately. Malaria can kill men and women, whether strong or weak, young or old. Every person living in a community with malaria (which exists in over 100 countries) is at risk, and education is essential to fighting this deadly disease, which is preventable and treatable.
CKD's guiding principles (humility, honesty, generosity, perseverance, self-control and an unbreakable spirit) are all critical for the success of the global fight to End Malaria.
They are grateful for CKD's continued commitment to raise funds for the Malaria Foundation, and help them to nurture educational projects on malaria in many countries in Africa and in India (see regular updates at www.malaria.org).
On World Malaria Day, Dr. Mary Galinski, the founder of the Malaria Foundation International will meet with the founder (Sahjonim) of Choi Kwang Do Martial Art International, Grand Master Kwang Jo Choi, 9th degree Black Belt, at the Choi Kwang Do headquarters in Atlanta, GA, USA. Dozens of CKD Instructors will be present, and honored for their accomplishments. Along with their students, they will continue to raise awareness about malaria, collect donations from within their communities, and welcome new leaders into the global SLAM network. As Grand Master Choi indicated, "We are glad to be able to do our share to End Malaria, and the Malaria Foundation International's dedicated focus on education, global health, and leadership skills is consistent with our mission. We make good partners".
For more information on the Malaria Foundation and Choi Kwang Do Martial Art International, please visit www.malaria.org and www.choikwangdo.com. The MFI is a 501(c)(3) non-profit organization, established in 1992 to End Malaria, and CKD recently celebrated its 22nd Anniversary.
Contacts:
Master Marshall Pereira, Senior Instructor
Choi Kwang Do Martial Arts International
E-Mail: ckd@ChoiKwangDo.com
Dr. Esmeralda Meyer, Outreach Director
Malaria Foundation International
E-Mail: MFI@malaria.org
###
Contact
Malaria Foundation International
Dr. Esmeralda Meyer
770-891-1604
www.malaria.org

Contact