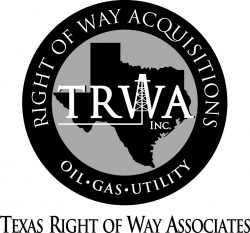 Fort Worth, TX, November 24, 2009 --(
PR.com
)-- Texas Right of Way Associates/TRWA, Inc. announced today they are doing business as a Minority Business Enterprise (MBE).
"I am pleased to announce TRWA, Inc. is the only Hispanic Minority Business Enterprise Right of Way Acquisitions and Land Survey company doing business in the Barnett Shale and Haynesville Shale plays" Don Valden, CEO, TRWA, Inc. was quoted.
"My brother Ted Valdez, President, and I came to realize that many energy companies in the Barnett Shale and the Haynesville Shale plays want to do business with minority owned companies however there are only a few women owned companies (Women Minority Business Enterprise) and no Hispanic owned companies, until now." Valden said.
Though the two are brothers, Don Valden, 13 years Ted's senior, has a slightly different last name that he said reflects an earlier social climate in Texas. "When I was growing up, having a Latin surname could be a disadvantage in the business world," he said. "We have two uncles who were in business and they changed their names as well – just one letter difference."
Don Valden has been in the oil & gas industry for over 28 years and in 2003 was one of the first right of way acquisition agents in the Barnett Shale play. "I have worked for some of the top energy companies in the world such as Koch Industries, Devon Energy and EOG Resources." Valden said.
TRWA, Inc. has staffed energy companies with trained Right of Way agents, Land Title agents and Administrators for several years.
TRWA, Inc. offers professional Land Survey services in the Barnett Shale and the Haynesville Shale plays as well.
The Barnett Shale Training Center and the Haynesville Shale Training Center is where Mr. Valden has been teaching courses in Right of Way acquisitions, negotiations, land title research, engineering, plats, land value, document preparation and pipeline & utility construction. Mr. Valden has hundreds of graduates working in the field in many states around the USA.
For more information or to schedule a meeting/interview contact Rebecca Castro, call 817-361-8839 or the website www.TexasRightofWay.com or www.AmericanRightofWay.co
###