Rentricity Inc. Selected by AlwaysOn as a GoingGreen East Top 50 Winner
Company recognized for creating new opportunities in green technology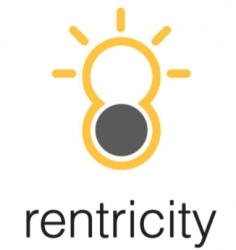 New York, NY, March 05, 2010 --(
PR.com
)-- Rentricity Inc., the hydrokinetic energy recovery company affiliated with the New York City Accelerator for a Clean & Renewable Economy (NYC ACRE) incubator at NYU-Poly, today announced that it has been chosen by AlwaysOn as one of the GoingGreen East Top 50 winners. Rentricity's proprietary Flow-to-Wire(sm) system, consisting of a micro-turbine, generator, sensors, processors, electronic controls & communications equipment, allows drinking water and wastewater operators to generate between 30 and 300 kilowatts of clean electric power from in-pipe pressure and flow. Rentricity was specially selected for this Top 50 recognition by the AlwaysOn editorial team and industry experts spanning the globe, based on a set of five criteria: innovation, market potential, commercialization, stakeholder value, and media buzz.
"The GoingGreen East Top 50 winners have excelled in key strategic areas in the global clean energy technology markets," said Tony Perkins, founder and CEO of AlwaysOn. "We congratulate them for their success in introducing new tools, services, and systems that are driving the next phase of greentech innovation and transforming the biggest industries on earth." Frank Zammataro, president and founder of Rentricity, also noted, "It is an honor to be recognized by industry experts and to be part of a growing set of companies focused on creating new jobs in support of our environment and energy needs."
About Rentricity
Based in New York City, Rentricity Inc. is a renewable energy company that uses unique energy recovery configurations to transform the untapped energy in various man-made processes into electricity. Rentricity's energy recovery systems – called Flow-to-Wire(sm) systems – convert excess pressure in water mains and other similar pipes into clean electric power. A single Flow-to-Wire(sm) system produces between 30 and 300 kilowatts of electricity. Since this electricity can then be sold onto the grid, Rentricity gives its generating partners an additional source of revenue and a way to offset rising electricity rates while supporting local renewable energy goals.
About AlwaysOn
AlwaysOn is the leading business media brand networking the Global Silicon Valley. AlwaysOn helped ignite the social media revolution in early 2003 when it launched the AlwaysOn network. In 2004, it became the first media brand to socially network its online readers and event attendees. AlwaysOn's preeminent executive event series includes the Summit at Stanford, OnMedia, OnHollywood, OnDC, OnDemand, Venture Summit Silicon Valley, Venture Summit East, GoingGreen, GoingGreen East, and GoingGreen Europe. The AlwaysOn network and live event series continue to lead the industry by empowering its readers, event participants, sponsors, and advertisers like no other media brand. A full list of all the GoingGreen East Top 50 winners can be found on the AlwaysOn website at: http://alwayson.goingon.com/permalink/post/34471.
About NYC ACRE
The New York City Accelerator for a Clean and Renewable Economy (NYC ACRE) helps clean technology and renewable energy companies in New York City grow, advancing the City as a role model for a low-carbon future. NYC ACRE is seeded by a four year, $1.5M grant from the New York State Energy and Research Development Authority (NYSERDA) to NYU-Poly. The grant supports NYC ACRE to grow an ecosystem of entrepreneurs, international companies, and innovative local businesses that are providing solutions to climate and energy issues while expanding the cleantech/renewable energy sector and creating jobs in NYC. For more information, please visit www.nycacre.com.
###
Contact
Rentricity Inc.
Allie Corless
617-733-9703
www.rentricity.com

Contact