Rentricity to Present Its Clean Energy Solutions at Green California Summit & Exposition 2010
What's New in Renewables: Costs are Down, Technology Options Up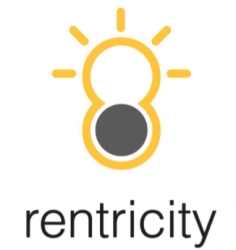 Sacramento, CA, March 12, 2010 --(
PR.com
)-- Allie Corless, VP Marketing & Channel Partnerships, will present "What's New in Renewables: Costs are Down, Technology Options Up" to a diverse audience of managers, engineers, commissioners, and purchasers attending the Green California Summit & Exposition 2010. The presentation will stress the need for sustainable technology solutions to offset the rising costs of electricity associated with treatment and distribution of water. Ms. Corless will describe Rentricity's Flow-to-Wire(sm) energy recovery system, along with several past and current projects undertaken by the Company.
"The State of California has been and continues to be a pioneer in the field of green technology innovations," commented Ms. Corless. "Rentricity is very excited to be involved with awareness-raising activities in the state, especially considering that 19 percent of electricity produced in California is allocated toward treating and distributing water and wastewater." She added, "We are currently developing a 225-kilowatt project in the southern part of the state, and are committed to building a strong presence in California."
The conference will be held from March 15 – 17 at the Sacramento Convention Center.
About Rentricity
Rentricity Inc. is the nation's leader in producing clean, renewable energy from hydrokinetic applications in potable drinking water distribution systems, industrial water systems, and wastewater systems. The company uses inherent pressure differentials to spin turbines and create clean electricity, which then produces revenue or expense offsets for its customers, allows for integrated information services, and helps municipalities reach their environmental goals. The company is based in New York City with an office at the 160 Varick Street business incubator, which is supported by the New York City Accelerator for a Clean & Renewable Economy (NYC ACRE). NYC ACRE is seeded by a four year, $1.5M grant from the New York State Energy and Research Development Authority (NYSERDA) to NYU-Poly.
###
Contact
Rentricity Inc.
Allie Corless
617-733-9703
www.rentricity.com

Contact