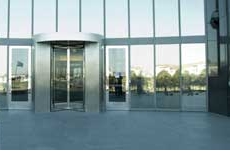 Fullerton, CA, March 26, 2008 --(
PR.com
)-- Professional Plastics and Bayer Sheffield have introduced Makrolon® 15 Polycarbonate Sheet - The First Glazing Replacement Option with a 15 Year Performance Warranty. Makrolon® 15 Polycarbonate Sheet offers long-term weatherability and is backed by a 15 year performance warranty. This significant performance enhancement is derived from MAKSHIELD™ innovative coating technology. MAKROLON 15 Polycarbonate Sheet achievement in performance offers significant longevity in the application life cycle costs.
MAKSHIELD hard-coat surface approaches the hardness of glass and addresses the issues previously associated with polycarbonate sheets*. MAKSHIELD coating technology, combined with the impact strength of MAKROLON Polycarbonate Sheet, builds on Sheffield Plastics' long history of "none tougher" polycarbonate products.
Makrolon 15 Polycarbonate Sheet is used for glazing where there is potential for glass breakage. These applications include schools, public buildings, transportation centers, and in areas where high traffic and vandalism is prevalent. Previously, these applications utiliized GE Lexan® MR-10, but Bayer has taken the warranty a step further by offering the first 15 year warranty in the industry.
Professional Plastics is a master distributor of this product and will be fulfilling requirements for the new material by providing stocking and logistics services to fill customer requirements. Professional Plastics operates 13 warehouses across the USA and Singapore.
Key features of Makrolon® 15 Polycarbonate Sheet include long-term weatherability, vastly improved glazing durability, optical clarity & vandalism protection. It also provides substantially superior impact resistance & significant weight reduction, in addition to, enhanced insulating properties.
The Makrolon 15 performance warranty is Sheffield Plastics' 15 year warranty against breakage due to manufacturing defects, coating failure, yellowing, and reduced light transmission due to hazing.
For more details, please contact Professional Plastics via e-mail at
sales@proplas.com
or visit them online at
http://www.professionalplastics.com/Makrolon15Sheet
###