Stonehenge: Ancient Megalithic Site Holds Secret to Earth's Turbulent Past
Computer systems analyst Dean Talboys has unlocked a previously overlooked aspect of an ancient megalithic site in Wiltshire, England, which indicates a major catastrophic event at the end of the last Ice Age 13,000 years ago that could have been caused by the rapid decline of the polar ice caps.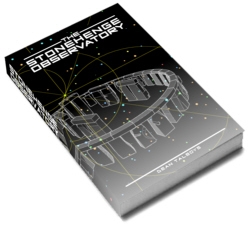 Malaga, Spain, June 11, 2008 --(
PR.com
)-- By his own admission Mr. Talboys is a reluctant author on the subject of Stonehenge and only realized the original purpose of the site, comprised of stones weighing up to 40 tons, following a chance remark by his daughter. The book is the result of two years' dedicated research during which Talboys uncovered more than one glaring oversight in the archeological analyses of its features.
To quote R. J. C. Atkinson, Professor of Archeology and author of Stonehenge: "Nothing could demonstrate better that one sees only what one is expecting to see …" which is why Talboys believes his interpretation of the ancient monuments' purpose to be correct. This is not a flight of fancy, the product of one man's imagination gone wild like so many other Stonehenge theories in the past. In "The Stonehenge Observatory" Talboys considers every feature in a complete re-evaluation of archeological excavations during the 20th century, and corroborates his conclusions with related scientific studies.
One of the most exciting aspects is the use of 3D models that were used to illustrate the book, and which have been made available online (see below). With "The Stonehenge Observatory" as a guide the reader is able to move anywhere within an accurate reproduction of the site, not only as it is now, but also as it would have appeared originally (which would otherwise only be possible with a time machine), and even witness an animated recreation of the destruction of the site to see how individual stones have been affected.
Incredibly this remarkable work may have gone unpublished had it not been for the Internet. Talboys comments: "Fortunately the Internet has done for the written word what Punk Rock did for music to the extent that today, anyone can express their beliefs to a worldwide audience without the prior approval of a mainstream distributor or one of their so-called "gatekeepers". From the growing number of eBooks Mr. Talboys is not alone in his opinion of the publishing process.
###
Dean Talboys is a freelance systems analyst with over 25 years experience in the oil and retail sectors who now specializes in Internet browser applications. His book is available for immediate download at:
http://www.stonehengeobservatory.com
Contact
The Stonehenge Observatory
Dean Talboys
+34 646750421
www.stonehengeobservatory.com

Contact